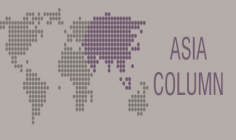 The Judicial Attitudes toward Tying Practice in China: Commentary on a Guidance Antitrust Litigation Case Published by the Supreme Court By Zhan Hao, Song Ying, Wei Fei, & Sun Chuanxia (AnJie Law Firm)1

Summary of the Case

The case Wu Xiaoqin v. Shanxi Broadcast & TV Network Intermediary (Group) Co., Ltd., is a typical abuse of market dominance case by the form of tying practice, which was trialed by Xi'an Intermediate People's Court ("Xi'an Court") as the first instance court, then by Shanxi Higher People's Court ("Shanxi High Court" or "appellate court") in the appeal procedure, and lastly by the Supreme People's Court ("Supreme Court") in the retrial procedure.

On May 10, 2012, Wu Xiaoqin ("Wu", the Plaintiff) went to Shanxi Broadcast & TV Network Intermediary (Group) Co., Ltd. ("Broadcast Company", the Defendant) to pay the basic maintenance fee for digital TV services. He was informed by the Broadcast Company that the fee was raised from 25 Yuan to 30 Yuan per month. Therefore Wu paid 90 Yuan for three months, including 75 Yuan as the digital TV basic maintenance fee and 15 Yuan as the digital TV program fee (value-added service). However, Wu learned afterwards that the subscription of digital TV programs is only optional and voluntary. Therefore, Wu believed his right of free choice as consumers had been harmed by the Broadcast Company, and further held that Broadcast Company as a public enterprise possesses t

...