January 2018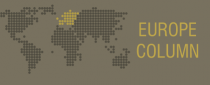 CPI Europe Column edited by Anna Tzanaki (Competition Policy International) & Juan Delgado (Global Economics Group) presents:
The new and controversial theories of harm stemming from common minority ownership of competing firms By Antonio Gomes & James Mancini (OECD)1
Introduction
A recent set of papers have caused a stir in the antitrust community, highlighting what the authors contend is a little-noticed problem that may be undermining competition in concentrated industries.  The focus of these papers is common ownership, defined here as an investor's simultaneous ownership of minority shareholdings in competing firms. In particular, the papers associate common ownership with higher prices for consumers, and management compensation structures that disincentivise aggressive competition. Several solutions have been proposed, based on the view that existing merger laws, or at least the approach of competition authorities to merger review, has not adequately prevented common ownership-related competition problems.
In December, the OECD hosted a hearing to explore this topic, and the potential solutions that have been proposed.1 The discussion highlighted that this is still a developing area of antitrust knowledge, and that further analysis is warranted on the part of the academic community as well as competition authorities. The three questions set out below merit particular consideration.
How prevalent is common ownership?
Several contributions to
...