February 2019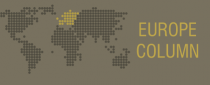 CPI Europe Column edited by Anna Tzanaki (Competition Policy International) & Juan Delgado (Global Economics Group) presents:
The scope of the Standstill Obligation in the EU Merger Control Regulation By Bo Vesterdorf, Gitte Holtsø, & Anne-Marie Rosman Nielsen (Plesner Law Firm)1
In a ruling of May 31 2018 (C-633/16, EY/KMPG), the European Court of Justice ("the ECJ") ruled on the scope of the standstill obligation in the EU Merger Control Regulation ("the EUMR"). The ECJ held that "a concentration is implemented only by a transaction which, in whole or in part, in fact or in law, contributes to the change of control of the target undertaking". The landmark ruling by the ECJ is likely to have a significant impact on the future application of the standstill obligation, which until now has been characterized by great uncertainty. But what is the precise content of the ECJ's ruling and does the ruling answer all questions in relation to the standstill obligation?
Introduction
A major worry for the parties in a transaction process has been the uncertainty of what kind of preparatory measures they may undertake without running the risk of violating the standstill obligation with ensuing possible serious fines.
It is therefore not surprising that the standstill obligation – or the prohibition against "gun jumping" as it is more popularly referred to – has been subject to an increased focus in the EU (and in the EU member states) as well as globally.2
…