November 2016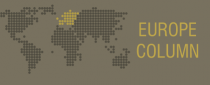 CPI Europe Column edited by Anna Tzanaki (Competition Policy International) & Juan Delgado (Global Economics Group) presents:
The state of debate – what to expect from the EU e-commerce sector inquiry By Francesco Liberatore, Squire Patton Boggs [1]
When Michael Aldrich connected a modified TV to a computer via a telephone line, he invented the "Teleputer", an early form of online transaction processing technique between consumers and businesses, which would later become known as e-commerce. It was 1979 in Hertfordshire, England. Mr Aldrich then spent the following decade campaigning to change the law in the UK to remove regulatory barriers for the use of his invention. Some 37 years later, the EU has become the largest e-commerce market in the world and the European Commission has launched one of its largest inquiries into the state of competition in the sector – the EU e-commerce sector inquiry.[2] After setting the scene on the current state of the debate, this article provides a summary of five likely outcomes of the inquiry.
Background: current state of debate
On 15 September 2016, the Commission published a Preliminary Report on the e-commerce sector inquiry, which it launched in May last year. The report is based on approximately 1800 submissions by manufacturers, retailers, marketplaces and copyright holders active in e-commerce. 8000 distribution contracts have been gathered by the Commission in the course of the exercise.
This inqui
…