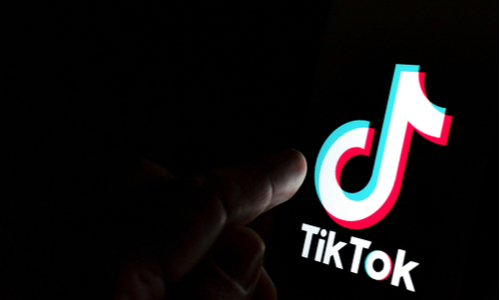 President Donald Trump on Thursday issued an executive order that would ban the social media app TikTok and WeChat from operating in the US in 45 days if they are not sold by their Chinese-owned parent companies, reported The New York Times.
The orders, which use similar language, do not state that a certain amount of money from the sale needs to be sent to the US Treasury Department, which the President has been insisting on for several days.
The order regarding TikTok prohibits after 45 days "any transaction by any person, or with respect to any property, subject to the jurisdiction of the United States, with ByteDance Ltd.," the Chinese company that owns the social media platform.
The move turns up the pressure on negotiations over the popular video app's future through a potential sale. The dramatic back and forth began when Trump said Friday night that he would ban TikTok from operating in the United States using emergency economic powers or an executive order.
Microsoft said Sunday that it was pushing forward with talks to acquire the app following a conversation between CEO Satya Nadella and the President. On Monday, Trump set September 15 as the deadline for TikTok to find a US buyer. Failing to do so, he said, would lead him to shut down the app in the country. In an unusual declaration, Trump also said any deal would have to include a "substantial amount of money" coming to the US Treasury.
Thursday's order alleges that TikTok "automatically captures vast swaths of information from its users," such as location data and browsing and search histories, which "threatens to allow the Chinese Communist Party access to Americans' personal and proprietary information — potentially allowing China to track the locations of Federal employees and contractors, build dossiers of personal information for blackmail, and conduct corporate espionage."
Full Content: New York Times
Want more news? Subscribe to CPI's free daily newsletter for more headlines and updates on antitrust developments around the world.
---