Oct 29, 2015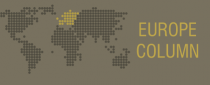 CPI Europe Column edited by Anna Tzanaki (Competition Policy International) & Juan Delgado (Global Economics Group) presents:
UK Consumer Rights Act 2015: Showing the Way in EU Private Litigation by Matthew Hall (McGuireWoods)
Introduction
With the UK set to solidify its position as the preferred forum for private competition law litigation in Europe, Matthew Hall (McGuireWoods) unravels the mechanics of the UK Consumer Rights Act 2015, which came into effect on 1 October.
Somewhat hidden in the UK Consumer Rights Act 2015 (CRA 2015), but of great interest to competition lawyers, are provisions which significantly amend the regime for private competition actions in the UK. These provisions are intended further to increase the attractiveness of the UK (particularly English) courts as a venue for private competition litigation generally and to improve small businesses' and consumers' ability to enforce their rights under competition law.
Two main developments
The new rules on competition litigation contained in the CRA 2015 entered into force on 1 October 2015. At a high level, there are two main developments. The rules widen the types of competition cases that the specialist Competition Appeal Tribunal (CAT) hears. It will be able to deal with both "follow on" claims (resulting from a regulatory decision concerning competition law, so that a breach does not have to be demonstrated) and standalone actions (which do not rely on a regulatory de
...