Cigna said Tuesday that it is looking to terminate its merger agreement with Anthem, and seek a $1.85 billion break-up fee and additional damages exceeding $13 billion.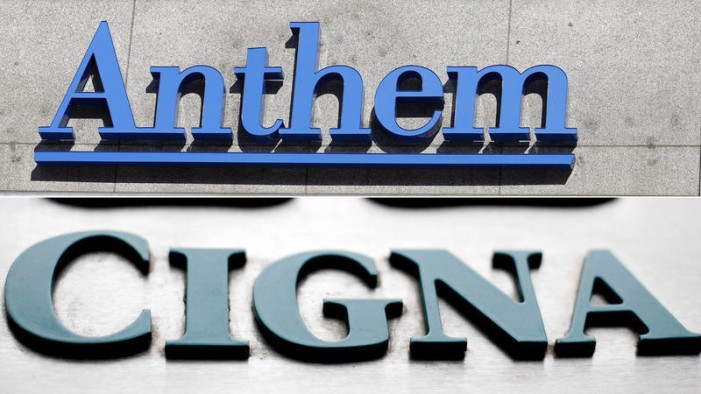 Cigna's suit comes in the wake of a federal court's decision blocking the planned $54 billion merger between the two insurers — a deal Cigna argues is effectively dead.
"In light of the Court's ruling, Cigna believes that the transaction cannot and will not achieve regulatory approval and that terminating the agreement is in the best interest of Cigna's shareholders," the Connecticut-based insurer said in a statement.
Cigna added it filed its suit in the Delaware Court of Chancery to seek a judgment that it "has lawfully terminated the merger agreement and that Anthem is not permitted to extend the termination date."
Anthem is the nation's largest Blue Cross insurer, and Cigna claims that Anthem put the interests of the Blue Cross Blue Shield Association ahead of their deal, and as a result Cigna shareholders lost out during the prolonged merger process.
Anthem and Cigna's relationship has been contentious for more than three years, since they began having merger discussions early in 2015. During their antitrust review, attorneys from the Department of Justice introduced correspondence between the insurers accusing one another of not living up to their merger agreement.
Full Content: Washington Post
Want more news? Subscribe to CPI's free daily newsletter for more headlines and updates on antitrust developments around the world.