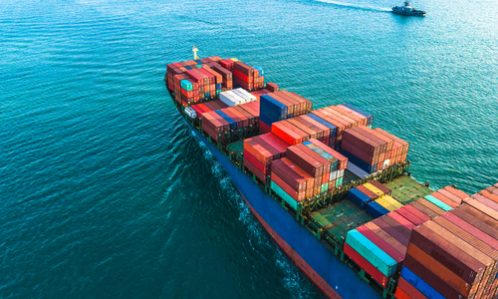 The US Federal Maritime Commission (FMC) is reviewing the container shipping market for possible non-competitive practices after container rates to the US Atlantic and Pacific coasts set new records in the week to September 17.
The US shipping industry regulator said in a statement on September 16 that it was increasing its scrutiny of the three major container shipping alliances—The Alliance, 2M Alliance, and Ocean Alliance—in response to "unusual circumstances and challenges created by the COVID-19 pandemic."
Specifically, the FMC announced it was reviewing what kind of notice must be provided to the regulator when there are blanked or canceled voyages. Container carriers have canceled more than 400 voyages this year after the coronavirus pandemic created a major disruption in global trade, particularly in the February-May period.
"If there is any indication of carrier behavior that might violate the competition standards in section 6(g) of the Shipping Act, the Commission will immediately seek to address these concerns with the carriers. If necessary, the FMC will go to federal court to seek an injunction to enjoin further operation of the non-compliant alliance agreement," the Commission stated.
The canceled sailings earlier this year created a major backlog in cargoes and a shortage of available carrying capacity, particularly for trade lanes from China to the US. This coincided with a shift in US consumer spending away from services and toward goods, a large amount of which are manufactured in Asia.
Full Content: Hellenic Shipping News
Want more news? Subscribe to CPI's free daily newsletter for more headlines and updates on antitrust developments around the world.
---