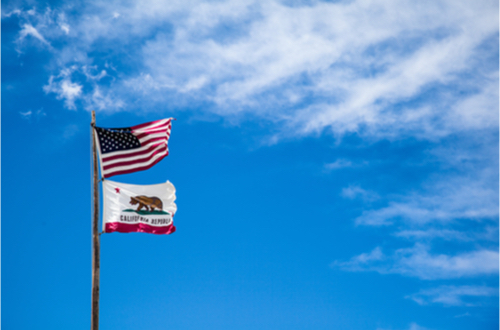 President Donald Trump announced Wednesday, September 18th, he was revoking California's authority to set its own vehicle emission standards, the reported CNN.
"The Trump Administration is revoking California's Federal Waiver on emissions in order to produce far less expensive cars for the consumer, while at the same time making the cars substantially SAFER," Trump tweeted.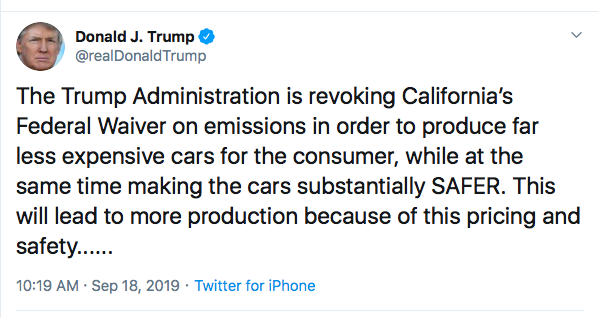 The President made the announcement while visiting California for fundraisers. He was in his hotel in Los Angeles when he sent the tweets.
California's waiver under the Clean Air Act allowed it to set standards tighter than the federal standards, which have been adopted by more than a dozen states and became the de-facto nationwide standard, because automakers do not design different sets of vehicles to meet different standards in different states.
The Trump administration has long been at odds with California, especially on environmental issues. Talks between California environmental regulators and the administration broke down earlier this year. Yet this summer, the state negotiated an agreement with several automakers to design cars to meet standards higher than those set by the federal government.
Gov. Gavin Newsom, a Democrat, said on Tuesday the Trump administration "has abdicated its responsibility to the rest of the world on cutting emissions and fighting global warming" and is acting "on a political vendetta."
The state's attorney general threatened a lawsuit if the administration goes through with the plan.
---