Jan 24, 2014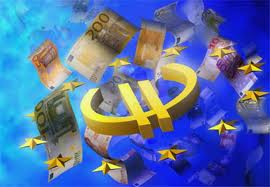 CPI Europe Column edited by Anna Tzanaki (Competition Policy International) presents:
Who are the real winners and losers in the General Court? by Stephen Kinsella and Angelene Duke* (Sidley Austin)
Intro by Anna Tzanaki (Competition Policy International)
Welcome to the first edition of the CPI Europe Column for 2014! Stephen Kinsella and Angelene Duke (Sidley Austin) explore the issue of delays in appeals of European Commission competition infringement decisions before the General Court, and consider options for reducing the number of cases that go before it. They disagree with a recent suggestion that the General Court should introduce court fees, which, they argue, will wrongly impose a tax on worthy and hopeless appeals alike and is bound to deter worthy appeals. Instead, they argue for a more realistic notion of recoverable costs to be applied by both the General Court and the European Commission, which would incentivize those that have worthy appeals to bring them and deter those that have more speculative appeals. We hope you enjoy this insightful article!
Introduction
Given the very high fines that are often imposed by the European Commission ("Commission") for alleged infringements of competition law, an efficient court system, which allows for a review of those decisions within a reasonable time period, is essential to delivering justice. However, the General Court of the European Union ("General Court") has a reputation for very lengthy (
...
THIS ARTICLE IS NOT AVAILABLE FOR IP ADDRESS 44.192.92.49
Please verify email or join us
to access premium content!