Home
Authors
Posts by Christian Catalini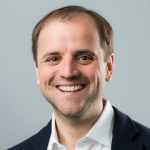 Christian Catalini
Christian Catalini is the founder of the MIT Cryptoeconomics Lab, and a Research Scientist at the MIT Sloan School. He is also co-creator of Diem (formerly Libra), and the chief economist of the Diem Association.

Christian was previously the Theodore T. Miller Career Development Professor at MIT, and Associate Professor of Technological Innovation, Entrepreneurship, and Strategic Management at the MIT Sloan School. His research focuses on blockchain technology and cryptocurrencies, and he previously worked on the economics of equity crowdfunding and startup growth, and the economics of scientific collaboration it's been featured in Nature, Science, the New York Times, the Wall Street Journal, the Economist, WIRED, NPR, Forbes, Bloomberg, TechCrunch, the Chicago Tribune, the Boston Globe, VICE news and the Washington Post among others.

He holds a Ph.D. from the University of Toronto (Rotman School of Management), and an MSc (summa cum laude) in Economics and Management of New Technologies from Bocconi University, Milan.

Christian has presented his work at a variety of institutions including Harvard University, MIT, Yale University, London Business School, New York University, UC Berkeley, Stanford University, the Federal Reserve Bank, the US Treasury, the U.S. Securities, and Exchange Commission, the Commodity Futures Trading Commission, the World Bank, the IMF, the White House OSTP, and a number of central banks and regulators.
CPI Content by Christian Catalini