Home
Authors
Posts by Dennis Carlton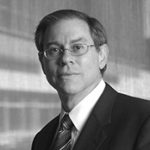 Dennis Carlton
Dennis W. Carlton is a professor of Economics at the University of Chicago, Booth School of Business. He has published more than 80 articles and two books, including one of the leading textbooks in industrial organization. He is also the coeditor of the Journal of Law and Economics. From 2006 to 2008, he served as the Deputy Assistant Attorney General for Economic Analysis at the U.S. Department of Justice. He is the recipient of a number of awards, including a John Harvard Award in 1970, a National Science Foundation Fellowship from 1972 to 1975, and the 1977 P.W.S. Andrews Memorial Prize Essay for the best essay in the field of industrial organization by a scholar under the age of 30, and the 2008 Robert F Lanzillotti prize for the best essay in antitrust economics.

In 2004 he gave the keynote address to the International Competition Network in Mexico. He has served as an advisor on antitrust matters to the Department of Justice, the Federal Trade Commission, and to private clients. He has served as a commissioner on the Antitrust Modernization Commission, a congressional committee investigating the antitrust laws.

Dennis is on the Editorial Board of Competiton Policy International.
CPI Content by Dennis Carlton