Home
Authors
Posts by Gene-Oh Kim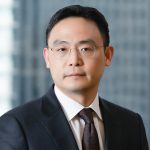 Gene-Oh Kim
Gene-Oh (Gene) Kim is an attorney at Kim & Chang's Mergers & Acquisitions Practice and Antitrust & Competition Practice. Mr. Kim is recognized as one of the pre-eminent M&A lawyers in Korea and has advised on high-profile transactions. He has advised numerous companies around the world – including industrial, banking, insurance and private equity clients – in a wide variety of cross-border and domestic mergers and acquisitions transactions. Mr. Kim counts among his clients some of the market leaders in their respective industries.

Mr. Kim's areas of focus extend to merger control and other competition law matters, which help provide comprehensive and effective advice to his clients for corporate transactions. He is a renowned antitrust expert and advises corporate clients on a wide range of antitrust law matters, with a particular focus on abuse of market dominance, cartels and merger controls. Mr. Kim represents many leading multinational and domestic companies in government investigations and litigations, and often brings about excellent results through highly innovative and effective approaches, employing both creative arguments and persuasive communication abilities. Mr. Kim also represents a broad range of foreign companies in criminal defense cases, corporate investigations, and compliance and regulatory audit matters.

Mr. Kim received his law degree from Seoul National University, College of Law in 1995 and graduated from the Judicial Research and Training Institute of the Supreme Court of Korea in 1997. He also received his LL.M from Harvard Law School in 2006. In addition to his experience in Korea, Mr. Kim was a visiting attorney at Davis Polk & Wardwell's New York office in 2006 and 2007. He is a member of the Bar of the Republic of Korea and the Bar of the State of New York.
CPI Content by Gene-Oh Kim