Home
Authors
Posts by Jacek Marczak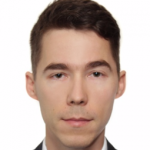 Jacek Marczak
Jacek Marczak graduated in law from Adam Mickiewicz University in Poznań in 2010 and became an attorney in 2015.

Mr. Marczak is a deputy director in the Bydgoszcz Office of the Polish Office of Consumer and Competition Protection (OCCP). For 8 years he has handled antitrust and consumer protection cases on unfair advertising (online, TV and press ads), energy, water supplies, food and feed production, financial services and IT. As an attorney at law he has represented the President of OCCP before courts since 2015.

Jacek Marczak has taken part in and organized a number of dawn raids and on-site inspections. In 2015 he was seconded to the Competition and Markets Authority in London for a two-month stay, while in 2016 took part in a study visit in the Italian AGCM within the National School of Public Administration's "Argonauts programme." Since 2017 Jacek has actively participated in works of the European Competition Network (Food Subgroup), and also since that year has led in the OCCP a team solely responsible for nationwide enforcement of a Polish act on unfair trading practices in agricultural and food sectors (UTPs).

Jacek is an author of the official OCCP guidelines on commitment decisions and also research papers and press articles in the fields of competition law, consumer protection, UTPs, and intellectual property. Mr. Marczak also takes part in legislative works both on national and international level. Since 2019 he has been a Polish delegate in "Expert Group on Horizontal Questions concerning the CAP" (GREX) regarding EU UTPs Directive 2019/633.
CPI Content by Jacek Marczak