Home
Authors
Posts by Jay Jurata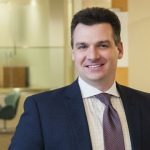 Jay Jurata
John "Jay" Jurata is the Practice Group Leader of Orrick's global Antitrust and Competition Group, and is a partner in the Washington, D.C., office. His practice covers all areas of U.S. and EU competition law, with an emphasis on antitrust and intellectual property issues involving technology markets.

Mr. Jurata is deeply involved in issues at the intersection of antitrust and IP, and speaks and publishes regularly on topics such as Standard-Essential Patents, F/RAND, patent assertion entities (PAEs) and patent trolls. Mr. Jurata has wide experience representing clients in government investigations relating to monopolization and abuse of dominance, mergers and acquisitions, and high-stakes antitrust and intellectual property litigation. He also provides counseling advice regarding the strategic use of patents, intellectual property licensing, interoperability, tying/bundling, pricing, distribution, and competitor collaborations.

Mr. Jurata has participated in six trials in federal/state courts and appears regularly before the U.S. Department of Justice Antitrust Division, the U.S. Federal Trade Commission, the European Commission Directorate General for Competition, the U.S. International Trade Commission, and various State Attorneys General offices. Prior to entering the legal profession, Mr. Jurata served as an officer in the United States Navy.
CPI Content by Jay Jurata