Home
Authors
Posts by Joe Murphy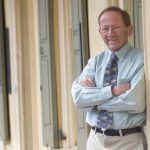 Joe Murphy
For 40 years Joe Murphy, CCEP, has been a tireless champion of compliance and ethics.
Senior advisor, Compliance Strategists, a consulting firm doing compliance work on a global scale.
Named one of The National Law Journal's 50 Governance, Risk and Compliance Trailblazers and Pioneers 2014.
Director of Public Policy, Society of Corporate Compliance and Ethics (pro bono)
Editor in Chief, SCCE's Compliance and Ethics Professional.
With Jay Sigler wrote the first book on compliance programs, Interactive Corporate Compliance, 3 years before the Sentencing Guidelines were issued
With Jeff Kaplan and Win Swenson wrote the leading legal text on compliance programs, Compliance Programs and the Corporate Sentencing Guidelines
Author of 501 Ideas for Your Compliance & Ethics Program(SCCE; 2008) and co-author of Building a Career in Compliance and Ethics (SCCE; 2007).
Wrote two of the leading SCCE white papers, "A Compliance & Ethics Program on Dollar a Day," http://tinyurl.com/qxqeugaand "Using Incentives in Your Compliance & Ethics Program" http://tinyurl.com/heaw3sl .
Wrote Policies in conflict: Undermining corporate self-policing, 69 Rutgers U.L. Rev. 421 (Winter 2017).
Chair, Advisory Board, Rutgers Center for Government Compliance and Ethics
Certified Compliance and Ethics Professional (CCEP).
Recipient of the SCCE's Compliance& Ethics Award.
Former board member, Society of Corporate Compliance & Ethics
Co-author, HCCA and SCCE Codes of Ethics
Co-founder of one of the world's top online compliance training firms, Integrity Interactive (now part of SAI Global).
Co-chair of the first PLI Compliance and Advanced Compliance seminars.
Wrote one of the first articles on the self-evaluative privilege (1982), was cited in judicial opinions, and testified on this topic before the Sentencing Commission's Ad Hoc Advisory Committee
Member, Advisory Board, Compliance & Ethics Committee, ABA Antitrust Section.
Has done compliance work on 6 continents
Presentations for government agencies including the US Sentencing Commission, OSHA, NY OSH, OECD review team, Australian Consumer & Competition Commission staff, DOJ National Advocacy Center, SEC FCPA "Bootcamp," and the Australian Tax Office
Published over 100 articles and given over 200 presentations
Quoted in the Wall Street Journal, National Law Journal, ABA Journal, CNBC, Compliance News (Australia) and numerous other publications.
20 years in-house practical compliance experience, including designing a compliance program for a global telecommunications company in 1991.
Penn Law School, Order of the Coif, Managing Editor of the Law Review
In his spare time, founder of the Society of Dancing Compliance & Ethics Professionals and ballroom dance enthusiast.
CPI Content by Joe Murphy