Home
Authors
Posts by Julie North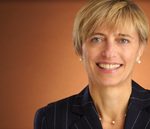 Julie North
Julie A. North retired from Cravath's Litigation Department in December 2021. As a partner, her broad litigation practice encompassed antitrust, general commercial, mergers and acquisitions, securities and shareholder derivative actions, as well as matters involving the Foreign Corrupt Practices Act, among other areas.

Over the course of her career, Ms. North advised clients on antitrust regulatory clearance issues in connection with numerous mergers and acquisitions. She also represented various financial institutions in connection with litigation over high‑profile leveraged finance transactions. Ms. North's experience also included advising outside directors of financial institutions in connection with the 2008 credit crisis and successfully defending a major financial institution in actions around the country relating to residential mortgage‑backed securities.

Ms. North committed a significant portion of her practice to pro bono service. Working with the American Civil Liberties Union (ACLU) and other national organizations, she helped reform the manner in which the states of Montana and Michigan provide legal services to indigent citizens. Ms. North also represented a group of foster care children in New York City as plaintiffs in a class action lawsuit against the State of New York, the City of New York and relevant agencies and officials alleging systemic deficiencies in the New York City foster care system.
CPI Content by Julie North