Home
Authors
Posts by Pawel Wazniewski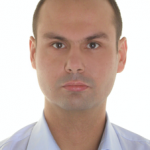 Pawel Wazniewski
Paweł Ważniewski graduated in economics from Warsaw University of Life Sciences in 2008. His current position is an Advisor to the President at Market Analysis Department of the Polish Office of Consumer and Competition Protection (OCCP). For 11 years he has handled many market studies cases on food products and environmental services like municipal waste management or biofuel production. 

Since 2010 Mr Ważniewski has actively participated in works of the European Competition Network within two sectoral subgroups: Food and Environment. Since 2017 he cooperates as an economic advisor with the OCCP team responsible for nationwide enforcement of a Polish act on unfair trading practices in agricultural and food sectors (UTPs).

In 2017 he took part in a study visit on enforcing UTPs in the Czech Office for the Protection of Competition in Brno within the National School of Public Administration's "Argonauts programme". He is also a graduate of International Summer School on Regulation of Local Public Services in Turin (Italy) – edition 2018.

Paweł is an author of the OCCP market studies reports as well as research papers and press articles in the fields of competition law, food markets and waste management.

Mr Ważniewski also takes part in legislative works. In 2016 he was a member of the inter-ministerial team preparing the draft act on UTPs.
CPI Content by Pawel Wazniewski