Home
Authors
Posts by Peter Alexiadis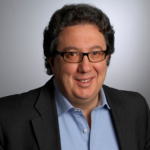 Peter Alexiadis
Peter Alexiadis is an English and New South Wales qualified partner in the Brussels office of Gibson, Dunn & Crutcher where he serves as Partner-In-Charge of the office. He is also a member of the Brussels Bar. Mr. Alexiadis has practised Community law in Brussels since 1989, and focuses on competition law, intellectual property law and EU communications policy.

Mr. Alexiadis' competition practice concentrates on merger control, actions under Article 102 TFEU EC and vertical distribution and licensing practices (both before the European Commission and before national competition and regulatory authorities). He was lead Competition counsel before the European Commission in two of the world's largest announced mergers, Vodafone/Airtouch and WorldCom/Sprint, and has more recently been a senior EU counsel in mergers involving Carlyle/Commscope, MCI/Sprint, Epson/Sanyo, Seagate/Maxtor and Vivendi/Activision. His intellectual property practice specialises in the interface between intellectual property rights protection and competition law, especially with regards to innovative products and services.

His communications practice spans all aspects of regulation, policy and competition law, for both private companies and government institutions in the European Union, Eastern Europe and the Asia-Pacific region. His work for the sector is divided between advice for and defense of private companies, and counseling government institutions on policy development and enforcement strategy. He has been a Project Leader on a number of milestone European Union studies relating to the development of raw policy in the communications sector.

Mr. Alexiadis regularly lectures and writes on issues of competition law and practice and communications policy. He is the EC Affairs editor of the European Intellectual Property Review, the International Company & Commercial Law Review and the Utilities Law Review and is course coordinator at the Kings College LLM in London on "Competition Law and Regulated Network Sectors".
CPI Content by Peter Alexiadis