Home
Authors
Posts by Rachel Brandenburger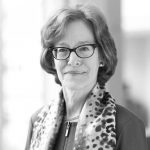 Rachel Brandenburger
Rachel Brandenburger has been a senior advisor to Hogan Lovells US LLP since 2014. She provides strategic advice to the boards and senior executives of major U.S., European, and global companies on international antitrust and competition law, foreign investment, and trade issues.

With over 30 years as a practicing lawyer based first in Europe and now the U.S., with leadership level contacts in many antitrust agencies around the world, Rachel has advised on countless "bet the company" matters of strategic importance investigated by antitrust agencies in Europe, the U.S., and elsewhere, including emerging jurisdictions such as Brazil, China, and India.

From 2010-2013, Rachel was Special Advisor, International to the U.S. Department of Justice's Antitrust Division, based in Washington, D.C. She advised on: investigations involving cooperation efforts between the Division and its international counterparts, including the Apple eBooks, Deutsche Boerse/NYSE, and United Technologies/Goodrich investigations; the revision of merger investigation cooperation best practices between the U.S. antitrust agencies and the European Commission; groundbreaking memoranda of understanding between the U.S. antitrust agencies and the Chinese antimonopoly agencies and the U.S. antitrust agencies and the Competition Commission of India; Organization of Economic Cooperation and Development and International Competition Network cooperation and transparency initiatives; and the Trans-Pacific Partnership and Transatlantic Trade & Investment Partnership proposals.

From 1988-2009, Rachel was a partner in a leading international firm. Based in Brussels and London, she advised clients on complex merger, conduct, and cartel investigations before the European Union, UK, and other competition and regulatory agencies around the world, and in the UK and Luxembourg courts.
CPI Content by Rachel Brandenburger