Ioannis Kokkoris, Jul 26, 2013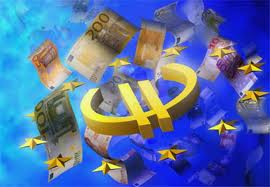 CPI Europe Column edited by Anna Tzanaki (Competition Policy International) presents:
A New Episode in the Stock Exchange Mergers Saga: Intercontinental Exchange (ICE)/New York Stock Exchange (NYSE) by Professor Ioannis Kokkoris (Center for Commercial Law and Financial Regulation)
Intro by Anna Tzanaki (Competition Policy International)
In our July issue for the CPI Europe Column, Ioannis Kokkoris provides an account of stock exchanges mergers of recent years leading to the most recent ICE/NYSE Euronext combination. A few weeks back, the EU Commission announced its decision to unconditionally clear the deal. This is obviously a significant step forward in completing a compelling combination, said NYSE Euronext's CEO, as final approvals by US and other national regulators necessary to close transaction are still pending. Indeed, with this acquisition ICE is to gain control of London-based Liffe, Europe's second-largest derivatives market and will integrate clearing and trading services becoming the No.3 exchange group globally. The article provides useful background on the markets investigated and an overview of the Commission's analysis finding no competition concerns as the parties to the deal do not pose direct or potential competitive constraints on each other.
Following UK regulators' decision to appoint NYSE Euronext to succeed the BBA and take over the running of Libor to restore its credibility, these seem interesting ti…