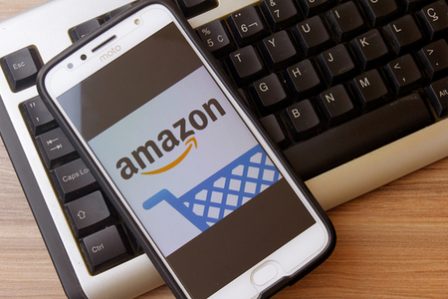 Amazon and bankrupt  J.C. Penney are reportedly in talks over some type of deal, according to Fox News.
"There is an Amazon team in Plano as we speak," said one source according to WWD referring to the Texas city where J.C. Penney headquarters. "There is a dialogue and I'm told it has a lot to do with Amazon eager to expand its apparel business" the article detailed.
The department store retailer officially filed for Chapter 11 late Friday evening confirming ongoing speculation. Additionally, more details were disclosed on store closings which are expected to number 604 according to a filing with the Securities and Exchange Commission.
According to the report, Amazon may be eyeing "about 30 freestanding locations with a lot of land, which could be converted" into fulfillment warehouses. The source also noted, "They do have some good real estate."
Yet others say Amazon might be pursuing "tech-driven retail" and intends to buy up J.C. Penney stores to use as a new kind of Amazon brick-and-mortar retail outlet. Neither J.C. Penney nor Amazon has yet commented on what, if anything, they are negotiating about.

Want more news? Subscribe to CPI's free daily newsletter for more headlines and updates on antitrust developments around the world.
---