Below, we have provided the full transcript of the panel discussion, Digital Platforms: In Need of Regulation?, from the third episode of our series, Antitrust In an Election Year: Challenges Ahead.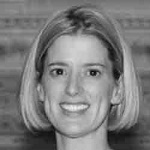 Maria COPPOLA:
Hi there. I am delighted to be here today on the CPI session to engage with some of our best and brightest thinkers on this topic of digital platforms. As moderator, I will certainly try to avoid offering my views, but should I fail to do so, they are my own.
Another point on my moderating role, I think many of you saw the traffic after the first presidential debate suggesting that the moderator should have been any mother who had been home with her children since March. In that spirit and without the ability to benefit from a mute button for speakers, I'll just note that I have spent several months as a single parent working for the FTC teaching at night and dealing with two rowdy boys. Speakers you are forewarned.
Our panel today is going to talk about regulation. This is part of a four series CPI event that has looked at whether our innate trust tools are sufficient, online advertising, I think we're going to address open versus closed ecosystems later in the week. But today we're talking about regulation and you've just heard Senator Klobuchar's remarks. She highlighted, of course, the challenges of bringing merger in section two cases in her proposed legislative solutions. I would be remiss not to say that she did start with additional reso
!-->!-->!-->…