Below we have provided the full text transcript from the second panel of our recent roundtable discussions, Antitrust Policy in the 21st Century: Is There a Need for Reform?, from July 17.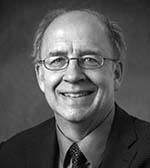 Randal PICKER:
Hey, my name is Randy Picker, and this is really just an experiment. As you may know if you're watching this, the house has been doing an investigation of digital marketplaces. They asked for a bunch of statements to be filed, and it seemed … When I filed my statement I said on Twitter and LinkedIn, "We should do some workshops on these," and our CPI reached out to me and so we put this together based upon that.
And what we've been doing is we're just going to pair a couple people, sort of do a few weeks of this, and just see how it feels. And the idea behind recording them, which is what we're doing is, is to try to do two things simultaneously, have a great small conversation. Here we've got nine people today, a really nice Hollywood Squares look.
I feel like I should call on Josh Wright to block, that's what they used to do in the old days, since Josh is at least on my screen in the Paul Lynde Square, none of that means anything to any of you. So that's what we're going to do. So we're going to have a fixed order today to facilitate this recording, we hope, and then we'll break into a conversation.
So we're going to identify any possible conflicts we have, I don̵
...