Below we have provided the full text transcript from the fourth panel of our recent roundtable discussions, Antitrust Policy in the 21st Century: Is There a Need for Reform?, from July 31.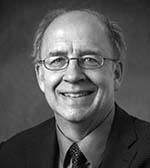 Randal PICKER:
Hi. I'm Randy Picker, and I'm a professor at the University of Chicago Law School. The House Subcommittee on Antitrust has been undertaking an extensive investigation of platforms. They had this epic hearing just Wednesday with the four horsemen of the apocalypse. I think that's who was there. So it was great. I can't tell you the last time I've watched television for five and a half hours consecutively, but that is what I did on Wednesday. In connection with the House hearings, they asked people to write some statements and I wrote a statement and there were a bunch of statements and CPI, who's hosting all of this, has put those statements up on the website, so you can go there and get those. They're very much worth reading. I then sent out a tweet and on LinkedIn and said, "Oh, we should have some sessions on these. These are great papers."
Academics talk about papers, workshop culture. That's what we do. And CPI reached out and said, "That's a great idea. Let's do it." So that's why we're here, and so this is a fourth of them. Our presenters today are Maureen Ohlhausen, Bill Kovacic. Feel very lucky to have them there and we've been remarkably able to att
...