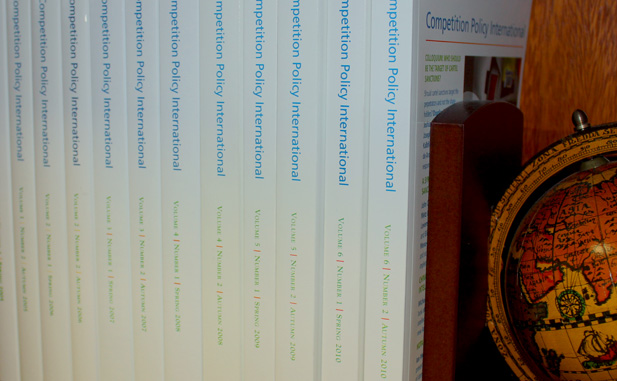 In this issue:
In the Spring 2013 issue of Competition Policy International we present a Symposium on Vertical Restraints, a Colloquium on Antitrust and Regulation, and a pair of articles on the use of economic evidence in private litigation in China. Our Classic for this issue is Lee Benham's "The Effects of Advertising and the Price of Eyeglasses." See below for a sneak-peak into each section – We hope you delve into the papers and enjoy this lively and thought-provoking debate among antitrust experts.
Letter From the Editor
Jul 28, 2013
The group of articles that make up our Spring 2013 issue take a candid approach to some of the complex problems that antitrust practitioners and scholars have faced and still face today.
Colloquium on Antitrust and Regulation
Jonathan Baker, Jul 28, 2013
In this article, Jonathan Baker discusses how concurrent jurisdiction may help protect competition using as an example the US communication industry. He suggests that capture is a threat when the regulated industry can manage information and consequently shape an agencies point of view. Nevertheless, when looking at the FCC, Baker notes that it has been better positioned to deal with fast-moving markets than an antitrust agency would have been, taking a more expans