Below, we have provided the full transcript of the interview with Prof. Jacques Steenbergen, president of the Belgian Competition Authority (BCA), recorded on June 24, 2021.
This is the first interview in a new series of videos that CPI is producing where we will interview the heads of various NCAs all around the world.
Thank you, Prof. Steenbergen, for sharing your time for this interview with CPI.
A video of the complete interview is available HERE.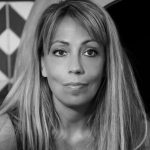 Elisa RAMUNDO:
Hi everybody. And thanks for tuning in today. This is the first of a series of short interviews the CPI has decided to conduct with presidents of national competition authorities from around the world, to discuss the developments and evolutions in their own jurisdictions during these unprecedented times. Today, we have the pleasure to have professor Jacques Steenbergen, president of the Belgian competition authority. And good morning president Steenbergen. And thank you so much for being with us today.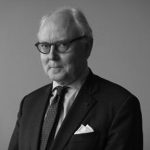 Jacques STEENBERGEN:
Good morning.
RAMUNDO:
Good morning.
STEENBERGEN:
Good evening, or wherever you are to all of you.
RAMUNDO:
Yes. I'd like to kick off today by asking you how has the Belgian competition authority dealt with the pandemic? And is there anything that you've learned that you would like to share with us today?
STEENBERGEN:
First, I think the impact of the pandemic of the output of the Belgian competition authority has been quite limited smaller than we could fear. On the contrary, the impact on us as a team, as people has been very significant and different from one person to another, depending on where they live, on whether they have the children at home that also need to study at home, whereas when the schools have closed. So the impact has not been the same on all of us, but it has impacted on all of us. And it has impacted on us as a team because the longer it took the bigger the risk that it would impact on our sense of team, of our sense of authority especially for the youngest team members who had not really yet been part of the team in the office for very long and sometimes were even recruited during the pandemic and just came to the office to receive their laptop that is surreal.
And that obviously has an impact on the life of people. But when we now come back to the output on infringement cases, there have been no dawn raids for us, and that has two consequences. It may have a negative consequence on the pipeline for the months or year to come. The better that has also add a positive impact because the dawn raid in a small authority means that you collect a team, not only the case team, but also people working on other teams, that hasn't happened. So there has been more progress in investigations that did not require a dawn raid, than people would otherwise have seen.
So it's a mixed balance. On metric controlled, we are always dependent on notifications. It's the market that decides on how much of work there is. We saw a dip, but not really a very significant dip during, let's say 2020, but now it's probably rather the other way round. We've been able to have all hearings and all procedural steps within the time limits provided in the law. We didn't need any exemptions, but we sometimes had to improvise the way we did things. For instance, a number of hearings could not be held at our offices because our own meeting room is too small, the ministry's meeting room larger than ours was too small as well. And we rented the ballroom of one of the big Brussels hotels.
RAMUNDO:
So, at least, you gave some work for the hotels that I guess took a big hit with the pandemic.
STEENBERGEN:
Have you heard the impression indeed that sometimes we were about the only thing that happened at that hotel at that time, that's less the case, by the way for the recent months. Now that is on the authorities core businesses. On advocacy, it's more difficult to give an assessment. There were fewer conferences, but there were more people attending the conferences. And so it's very difficult to assess on balance, but what the impact has been. On our EU and international work, there has been an impact in the sense that we really miss the discussions in the corridors during the coffee breaks, at the lunches, there has been a significant loss of informal discussions. Not so much on the formal, I mean, within the ECN, the advisory committees and the working parties they have met as before, but again, digitally.
And that's not really the same. It's a little bit the same with the conferences. If you only have a meeting, let's say of six people or so you can have a discussion on the screen, but if it's more meetings then to turn to briefings, you can pass on information very efficiently, but you cannot really discuss it as well as you would otherwise have done.
RAMUNDO:
So this means that you're missing the in-person meetings and you still think that in-person is actually the most important part or that it has an important role.
STEENBERGEN:
Certainly, certainly. Some in-person meetings will probably be replaced by digital in the future as well, because not all in-person meetings are really worth the effort of going there and going back, when it is about ECN meetings, it's of course it's very easy for the Belgian authority it's just two Metro stops. But for many of our colleagues, it means flying in and flying out in a meeting of a couple of hours, then easily takes a day and a half. So some meetings can efficiently usefully be replaced by digital meetings. And that was already under discussion before the pandemic. The pandemic has helped us prove that it is actually possible. And I think that that is a lesson we have learned and a useful lesson, but you cannot replace all meetings by digital meetings, indeed. You miss the contact with the colleagues.
I don't mind saying you also miss the fun of meeting your colleagues because we like to meet each other. But you also, from a pure efficiency point of view, miss the meetings, it is necessary that you see each other at least a couple of times a year. Because digital meetings also work much better if in between you do meet physically, you do meet in person. Because for the digital meeting, it is I think even more important than for an in-person meeting that the persons know each other. The persons know to understand what pronunciations and voice intonations mean it's the equivalent of body language and also body language you just don't see that much on the Indigital meetings. And you don't see anything at all in large meetings.
RAMUNDO:
Yeah. And this actually connects to the second question: we spoke about digital, and of course the digital sector has been a big protagonist of this period, both in good or in bad if we can say that, because of course it's gained increasing attention and scrutiny by all competition authorities across the world. And the next question is, what do you think about digital sector inquiries? And do you really think there's a need for reform?
STEENBERGEN:
Well, first almost everything is going digital. So like some of my colleagues, I'm not very comfortable with focusing only on the digital sector, what is the digital sector? Is it a sector that provides digital services? That is already, or has become a very large sector with the very large players everybody always talks about, but we should not forget that there are also others, and this is not new. The Belgian competition authority had a case on the Immoweb case on a website for real estate in Belgium when the world will never talk about it. And that was already a couple of years ago. And the same is true for many of my colleagues. So the problems are not necessarily new.
The problems are diverse, are not limited to the digital giants, but the digital giants manifestly present a specific challenge and like many others, I think that we indeed had to do more about it and we did. But don't underestimate what we did when we both issued yesterday, the press release with the ICN authorities, with regard to the involvement of the national authorities and the coordination between competition law enforcement and DMA enforcement, the DMA. And where we gave some examples of what especially German and French colleagues have already done. But they're not the only ones, we had before an arrangement with Apple on certain points. So we did address the issues, but more needed to be done. And we needed to be equipped to do things faster. The biggest challenge for me, the competition authorities in the present time is speed, to find the right balance between being fast enough to be relevant and to on the one side, and on the other side, to respect the rights of defendants, et cetera. That will always impose time constraints, stakeholders will feel uncomfortable with except the defendants, of course.
And there we needed to rebalance our approaches and see whether we needed new tools. With our colleagues from the Netherlands and Luxembourg we published last year in a position paper on the digital challenges to competition authorities where we strongly argued for more guidance. And also for an exempt too, we now have the DMA and the DSA proposals. And also you will have heard that from the commission, from the commissioner, from director general, we hear that they do indeed look for possibilities to give more guidance. And that's not as easy as it sounds because giving guidance, the policy offer of the commission, but also of national authorities has been for years that they own that guidance was usually a kind of codification of decisions. That meant that you first had to take a decision and then you were going to offer guidance.
But when taking a decision takes time, and when has decisions, when are appealed in court and the court decisions are appealed at the next level, it takes years and years, even when everybody tries to be fast before you have an established case law. We must learn, and I think we're learning to stick out our necks and give guidance before everything is settled, because it's at that time that industry and consumers need it. Otherwise, you're always too late. That the market will have changed by the time you give guidance. So nobody likes to risk their necks. We should not forget that each of us has only one neck, but that doesn't mean that we should really put too much emphasis on playing it safe. Guidance can also be a type of laboratory where if you give guidance in consultation and conversation, and you learn a lot about the industry, you give guidance to the best of your ability, but you should not pretend that it is then carved in stone.
RAMUNDO:
So it allows more flexibility probably, right?
STEENBERGEN:
I think we need to offer more guidance. The issue whether that guidance then offers more flexibility will depend on the issue, the topic.
RAMUNDO:
Do you think that the DMA is actually adequate to tackle these issues? Do you think there's any change that should be made to the DMA?
STEENBERGEN:
I think the DMA makes a very significant contribution, a very significant contribution, even though it may not be the exempt instrument many of us, or some of us were thinking and writing about. But what does the DMA? The DMA lists a limited number of do's and don'ts on which we think that it has been sufficiently established to say that they should indeed be do's or don'ts. That there is robust analysis behind it. And to impose that on a limited number of highly sophisticated players, who should be able to understand what the do's and the don'ts mean for their particular business practice. That makes it possible to have rules where you do not need into an analysis of the effects on a case by case basis. That it should be fairly straightforward to apply them, and if not respected to enforce them, that is what the DMA sets out to do.
And that's, I think what the DMA can achieve, of course, there will still be discussions. It is an illusion that now nobody will do any more with these in the don't and nobody will do what is in the do. There will still be discussions, especially in a first period, but that should be very different and more limited and in a more indeed regulatory environment than the competition or competition law enforcement as we know it now. What is for me, but we issued position papers and disrespect, but now we have the position paper of the ECN as a group since yesterday, what is the area which we think really needs to be developed further. That's the exact, the articulation between DMA enforcement and competition law enforcement. The DMA says very clearly that it does not limit the ability of either the commission or the national authorities to continue to apply competition law. But the concepts used in the two sets of rules are very similar. We really need to ensure that they are interpreted in a consistent and coherent way.
RAMUNDO:
And that's the challenge, right?
STEENBERGEN:
That is absolutely a challenge. And on that, we think that the DMA needs to be developed. For me, and for the Belgian authority, it is clear that all procedural steps taken in DMA enforcement should be pre discussed with the competition authorities, so that they are informed and that they can inform themselves the DMA enforces adapt divergent decisions are avoided.
RAMUNDO:
So that should prevent the risk of fragmentation, which is one of the big criticisms that have been raised.
STEENBERGEN:
I agree because the risk of fragmentation is not only geographic fragmentation, that's one authorities, this in member state A and another one does something else in member state B. There should also not be a regulatory fragmentation, DMA enforcement and competition law enforcement should be consistent and coherent.
RAMUNDO:
And that goes to lead us to the last question that is very much connected to what we just said: what's the future direction of our antitrust and competition policy enforcement, both domestically and internationally? What do you think should happen in the months ahead?
STEENBERGEN:
The value, I think if you talk about the months plural ahead, the month ahead will bring us hopefully into a holiday period that will be different from the one we saw last year. But if you talk about the months ahead towards the end of the year or in the next 12 months, first, I think on the DMA and I already said, but I think we think the development should be… But there are other major issues on the agenda. That is the reform of the renewal of the vertical block exemption. There we are well advanced both with regard to the block exemption itself, but also with regard to the guidelines. Then we see that with about six months difference we are in the renewal of the horizontal block exemption. And I expect that as with the present horizontal block exemptions here, the guidelines will be more important than the block exemption because they will have a much broader scope.
And that is really a very important opportunity to give guidance on a number of issues, for instance, related to e-commerce and similar issues. So that are already three major specific competition law development issues for the coming months. But they're not the only challenges I repeat. The main challenge I think, is to speed up our decision making and infringement procedures without giving up an adequate protection of the rights of the defendant. And you can do that by continue to function your organization and the processes they work by making use of the developing IT tools that can help us achieve that goal. And you can do that by bringing forward to useful effect of decisions. For instance, if it was striking that in Belgium, where the lawyers who asked us after they had done the opposite some years before to ask us to issue a press release, when we do with the dawn raid.
They asked that to make sure that others would have the necessary information to see whether they should apply for leniency, but it also helps to make the market aware of what is going on and what risks also to affect them. Now, of course a dawn raid is not a decision on what is allowed or not allowed, but it signals where there are problems. Second, you can use and I think it is generally acknowledged that Belgium and France are the two authorities who do it the most often, you can use the tool of entry measures. And I'm very glad that in speech after speech, the commissioner and director general also point out to the willingness of the commission to rediscover that instrument and the commission already for the first time in many, many, many years, took an interim measures decision, which is now in court. And we will see what the Lexapro judges say about it.
RAMUNDO:
So we're running out of time, but this has been very interesting. Thanks so much, President Steenbergen, for being with us today and sharing your views with our audience. Thank you again and see you soon in person, hopefully. Thank you.
STEENBERGEN:
So do I. All the best to you, to your team, and to everybody who will see this.
RAMUNDO:
Thank you so much. Bye.