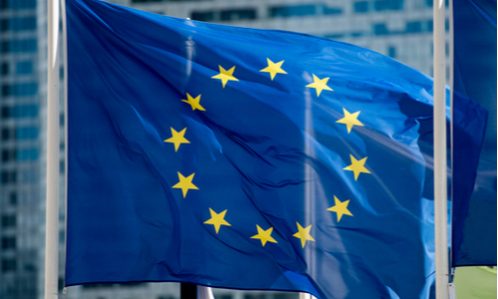 The EU and the US should formulate "common visions" on how best to regulate competition in the platform economy, the European Commission's digital chief Margrethe Vestager said.
A statement from Vestager obtained by EURACTIV, which was submitted to the US subcommittee on antitrust ahead of a hearing with Big Tech giants on Wednesday (29 July), highlights how the European Commission would welcome greater alignment between the US and the EU in platform competition policy.
"If we can formulate appropriate policy responses around the world on the basis of shared experiences and knowledge and if possible, common visions, I consider that that can only be beneficial, both for citizens and businesses," Vestager wrote, adding however that "every jurisdiction has its own specific market context, as well as its own legal and policy framework and traditions."
On Wednesday, members of the US congress called into question the profit-making motives of global tech giants including Facebook, Google, Apple and Amazon, as CEOs of the 'Big Four' firms fielded a swathe of questions on anti-competitive practices, content moderation, and the mass-harvesting of user data.
Vestager's submission to the US subcommittee on antitrust draws attention to current concerns that the Commission has in terms of platform competition policy, including the dual role that platforms play in their markets.
This includes how "a company operates a platform upstream, and at the same time competes with others who operate on the platform downstream," and how "the concentration of big data in the hands of a few digital platforms may act as a strong barrier to entry for newcomers."
Full Content: EurActive
Want more news? Subscribe to CPI's free daily newsletter for more headlines and updates on antitrust developments around the world.
---