April 2019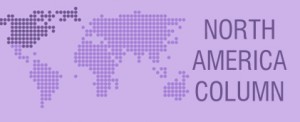 FTC Hearing on Broadband By Steven P. Vaughn (McDermott Will & Emery)1
The tenth of the FTC's Hearings on Competition and Consumer Protection in the 21st Century, held at the FTC Constitution Center in Washington, D.C. on March 20, 2019, focused on competition and consumer protection issues in U.S. broadband markets. The panelists addressed developments in U.S. broadband markets, technology, and law since the FTC staff's 2007 Broadband Connectivity Competition Policy report and the FTC staff's 1996 Competition Policy in the New High-Tech, Global Marketplace report.
Four panels of industry experts broadly discussed: (i) how the FTC should identify and evaluate advertising claims by internet service providers (ISPs) with respect to delivery speed; (ii) how broadband networks and markets have evolved since the 2007 Broadband Report; and (iii) how the FTC should identify and evaluate anticompetitive conduct in the broadband industry.
Speed Advertising Claims; Substantiation; and Section 5
David Clark, Senior Research Scientist at the MIT Computer Science and Artificial Intelligence Laboratory, said that, as to speed, "more is better, up to a point." First, speed is difficult to measure. Most people do not know how fast their connection is. And there are many factors in the network that can hamper speed, including the home network, the consumer's devices, and the host. Additionally, as bandwidth increases, the tools of the past for measuring speed
...
THIS ARTICLE IS NOT AVAILABLE FOR IP ADDRESS 44.192.92.49
Please verify email or join us
to access premium content!