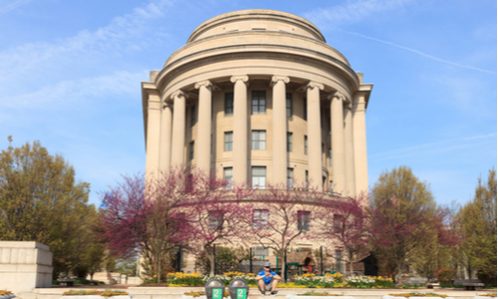 The US Federal Trade Commission (FTC) announced on Monday, January 25, that it has filed a lawsuit against Endo Pharmaceuticals and Impax Laboratories that alleges a 2017 agreement eliminated competition between the companies for the pain medicine oxymorphone ER, reported Reuters.
In addition to Endo Pharmaceuticals and Impax Laboratories, the lawsuit names as defendants Endo International and Impax's owner, Amneal Pharmaceuticals, the agency stated.
The US Food and Drug Administration had asked Endo in June 2017 to pull its extended-release oxymorphone product off the market because of concerns that it was vulnerable to intravenous abuse, the FTC stated.
That left Impax's generic extended-release version of the medicine alone on the market. Rather than reformulate its drug, Endo struck a deal with Impax in August 2017 to refrain from re-entering the market, the FTC stated.
"The agreement eliminated potential competition from Endo by sharing Impax's monopoly profits, with Endo in the role of a potential entrant paid to stay out of the market," the FTC said in a statement.
Want more news? Subscribe to CPI's free daily newsletter for more headlines and updates on antitrust developments around the world.
---