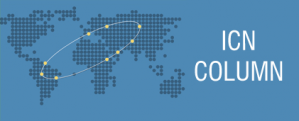 ICN's Framework for Competition Agency Procedures, Part 2: What does the CAP mean for the ICN tomorrow? – By Paul O'Brien (Federal Trade Commission)1
On April 5, 2019, the ICN announced that it was creating a "Framework for Competition Agency Procedures," referred to as the CAP.2 After a period for agency consideration, the CAP was opened for registration on May 1 and will go into effect at the ICN's annual conference May 15-17.
The CAP contains two aspects: 1) an annex of fundamental, consensus principles for sound agency procedures, and 2) implementation tools – a "cooperation process" and a "review process" – to help promote use of the principles. While both the substantive and administrative aspects of the CAP (the ICN's third opt-in framework) borrow from previous instruments within the ICN, their combination represents an innovative leap in ICN efforts to promote implementation of its work.
Part 1 described the provisions of the CAP, its substantive principles and working procedures. This Part 2 will explore the potential impact of the CAP and ways in which the ICN could consider its framework model going forward.
Potential CAP Parameters for Success
Several parameters will help define the impact of the CAP.
The first, most obvious, metric for success is the number of competition agencies that choose to join the CAP.3 The first public indication of the number of early adopters will likely come via announcements at the ICN's annua…