Below, we have provided the full transcript of our panel discussion Inclusive Competition: Frameworks of Inclusive Competition (Institutional, leadership). Read below to see the timely discussion where a panel of experts discussed the role antitrust should play in addressing social issues such as unequal pay, discrimination, unequal access, gender gaps, racial issues, and more.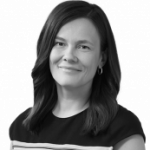 Anita BANICEVIC:
So, welcome everybody to CPI Live. My name is Anita Banicevic. I'm a partner at the law firm of Davies Ward Phillips & Vineberg in Toronto. And I am really pleased to have Jeanne Pratt, Chris Pike and Catherine Batchelor here with me today. Just by way of brief introduction, I'll start with Chris. Chris is formerly at the OECD, but is now a partner and managing director at the Fideres, an economics firm focused on NHS litigation. We also have Jeanne Pratt who is a Senior Deputy Commissioner of the Mergers and Monopolistic Practices Branch at the Competition Bureau, and Catherine Batchelor, who is the director of the digital markets unit of the Competition and Markets Authority in the UK. So welcome everybody, and thank you for joining our panel today.
I wanted to start with Jeanne and Chris just to give a bit of background on the issue that we'll be getting into in a little bit more detail today, and that's really the concept of inclusive competition as we've been calling it. And maybe Jeanne, if I can start with you, the Bureau has been reall
...