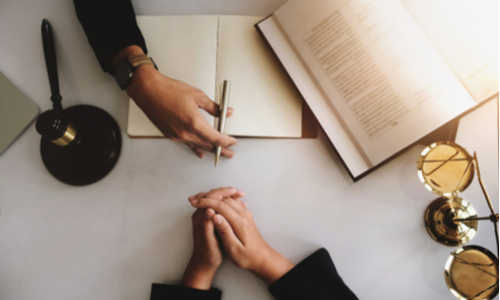 Jones Day added two former government lawyers in California—Federal Trade Commission attorney Lin Kahn as an antitrust partner in San Francisco, and Assistant US Attorney Robert Huie as of counsel in the investigations and white-collar defense practice in San Diego.

"As our Firm continues to grow in California, while also meeting the challenges of the continually evolving legal landscape, it's very important that we continue to attract lawyers with the experience, talent, and skill set who can address the sophisticated legal needs of our clients," said Karen Hewitt, Partner-in-Charge of Jones Day's California Region, which encompasses five offices and more than 270 lawyers. "Both Lin and Rob have those characteristics, and adding them to our California team exemplifies our commitment to client service and continued growth in the region."

During her time at the FTC, Ms. Kahn's high profile matters included serving as lead trial counsel in a seven-week antitrust conspiracy trial resulting in a finding of liability and the issuance of a 15-year injunctive order. She led a team of experienced attorneys from across the FTC through a fast-tracked litigation schedule, directing the litigation strategy and case development plan. Ms. Kahn also played a significant role in multiple merger and anticompetitive conduct investigations in the consumer goods, pharmaceutical products, technology, and healthcare industries.

Mr. Huie spent 12 years at the US Attorney's Office in the Southern District of California. As an Assistant US Attorney, he most recently served as Deputy Chief of the Office's Major Frauds and Public Corruption Section where he was counsel of record in more than 700 criminal cases, which in addition to Major Frauds and Public Corruption, included General Crimes and Appeals. Mr. Huie's criminal trials included matters relating to fraud, bribery, money laundering, drug trafficking and border crimes, and threats to public officials.

"Rob's extensive experience in the U.S. Attorney's Office, including the time he spent overseas working with foreign governments, positions him perfectly for an important role on our growing team," said Ted Chung, who leads Jones Day's Investigations and White Collar Defense Practice. "His thorough understanding of the investigation and discovery processes both domestically and internationally adds great insight and depth to what is already a very talented group of lawyers in our practice. I very much look forward to working with him."
Full Content: Jones Day
Want more news? Subscribe to CPI's free daily newsletter for more headlines and updates on antitrust developments around the world.
---