July 2016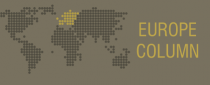 CPI Europe Column edited by Anna Tzanaki (Competition Policy International) & Juan Delgado (Global Economics Group) presents:
Leniency Programs – The Devil Is In The Details by Marcin Trepka & Martyna Wurm
(K & L Gates)1
Intro by Anna Tzanaki (Competition Policy International)
The spotlight of the CPI Europe Column this month turns to leniency. Marcin Trepka and Martyna Wurm (K&L Gates) analyse the structure of leniency regimes and marker systems in the EU compared to other jurisdictions. The focus is on differences as to the potential number and order of applicant undertakings, the scope of agreements covered – e.g. horizontal and/or vertical – and the availability of lenient treatment for individuals subject to liability. The authors also emphasise the wide discretion enjoyed by competition authorities and the considerable ex ante uncertainty faced by companies in light of the EU approach and the fragmented regime of multilateral leniency programmes. Nevertheless, recent initiatives within the OECD and the ICN, to which organisations such as the ICC have had a fairly active role, may provide grounds to hope for enhanced international cooperation and hence leniency policy improvements.
Introduction
The important role of leniency in cartel enforcement in Europe, but also around the world is undeniable. In the European Union (EU), almost all Member States (except Malta) have introduced their own national leniency policies. There is also a se
…