June 2018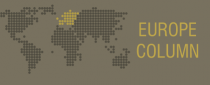 CPI Europe Column edited by Anna Tzanaki (Competition Policy International) & Juan Delgado (Global Economics Group) presents:
Market definition in a rapidly changing (digital) world: the case of ride-sharing By Kyriakos Fountoukakos, André Pretorius and Lisa Geary (Herbert Smith Freehills)1
Introduction
The taxi and private hire vehicle sector has undergone rapid evolution in recent years. While ride-sharing "apps" such as Uber remain less than a decade old, they have had a transformational impact on traditional city transportation services in numerous countries.
Unlike traditional taxi services, ride-sharing apps do not themselves provide transportation services but act as "aggregators" or "intermediaries", using their technology to facilitate access to transportation services while matching rider demand with driver supply. Riders may interact with traditional taxi services and app-based intermediaries in different ways, e.g. riders may hail a taxi on the street, or telephone a taxi dispatch or use a relevant app. The distinction between traditional taxi services and app-based, intermediary services has become increasingly blurred due to traditional taxi services introducing booking apps alongside more traditional modes of dispatch (such as MyTaxi and Gett) and the capability in certain cities and countries for app-based intermediaries to match riders to traditional taxis as well as to private hire drivers.
This raises an interestin…