Below we have provided the full text transcript from the second panel of our live-streamed conference, Merger Policy with 2020 Foresight, from June 6, 2020.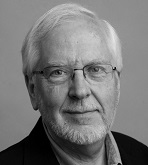 John Kwoka:
The second panel is concerned with several factors that play important roles in merger review. These include the use and perhaps overuse of entry and the efficiencies as defenses, the use of remedies as challenges to mergers, issues of potential competition and innovation, and the benefits of merger retrospectives. And to speak about these issues, we have three people who are familiar to all of us. So let me just briefly update you on their recent work. Bill Baer of course was the Assistant Attorney General for Antitrust from 2013 to 2016. He's also been a director of the Bureau of Competition at the FTC, and is now a visiting fellow in governance studies at Brookings. His list of well deserved honors will take more than half of our time to list out, so I will postpone that for another occasion.
Michal Gal is an international scholar and director of the Law and Markets Program at the University of Haifa, in Israel. She's also currently president of ASCOLA, the Academic Society for Competition Law. I might mention the ASCOLA Conference will be online starting on June 25, is that right, Michal? And I would urge you to register for that. Rich Gilbert is professor of economics at Berkeley, He's done path breaking work on innovation, intellectual property and antitrust policy, both
...