Below we have provided the full text transcript from the first panel of our live-streamed conference, Merger Policy with 2020 Foresight, from June 6, 2020.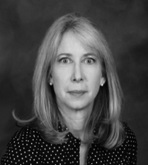 Diana Moss:
Good morning all. I'm Diana Moss the President of American Antitrust Institute. It's a pleasure to be here today as the CPI Live Event with these esteemed talent of economic experts. The title of our panel is the Merger Guidelines and Presumptions Matching Antitrust Market Structure. Today we are going to focus of key questions that are now front and center in the competition a merger policy and antitrust and competition reforms proposals moving forward. Our goal in the next 45 minutes is to illuminate the way over how the courts approach the structural presumption and the role of economics in that process, and we will use thesis to highlight various issues in three rounds of questions to the panelists.
First, we will set the table so to speak with some remarks on the debate over the rising concentration regarding what happens with the relationship between market structure and adverse competitive effects. We'll then move on to discuss the challenges around the structure presumption and what it means for merger control moving forward, and then we'll finish with some comments on the prospects for other types of perspective presumptions, for example, for vertical mergers and acquisitions of potential rivals. I'm joined here today by three noted economists, Sean Enni
...