May 2019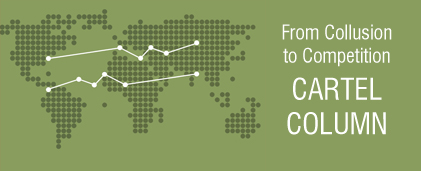 CPI Cartel Column edited by Rosa M. Abrantes-Metz (Global Economics Group) & Donald Klawiter (Klawiter PLLC) presents:
Pricing Algorithms and Implications for Competition By Rosa M. Abrantes-Metz1 (Global Economics Group)
Welcome to our first new issue of CPI's Cartels column. It's been about two years since our last column, and much has happened in the area of collusion in that time. We will be compiling interesting areas of discussion on cartels every month, most often with invited contributors, hoping to gather your interest and reaction. In addition, please feel free to send us your thoughts on areas you would like us to cover. For now, are starting with pricing algorithms and collusion.
Pricing algorithms are an increasingly integral topic of policy discussion. Last November, as part of the Federal Trade Commission's ("FTC") Hearings on Consumer Protection and Competition, I had the privilege of participating in a distinguished panel on pricing algorithms and collusion. The panelists were Ai Deng, Joe Harrington, Kai-Uwe Kühn, Sonia Kuester Pfaffenroth, Maurice E. Stucke, and myself, with Ellen Connelly and James Rhilinger2 as moderators. The video for this panel clearly illustrates the divergence of opinions on this topic.3
What are pricing algorithms? Put simply, pricing algorithms are computer models which predict the optimal (generally "profit maximizing") price given various input…