Below, we have provided the full English transcript of our panel discussion Regulating Online Platforms: A Balanced Approach for South Korea. Read below to see the timely discussion where a panel of experts discussed the this topic and its future in South Korea.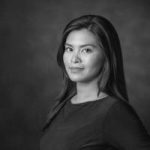 Leni PAPA:
Good day everyone.
I am Leni Papa from the OECD competition division, and it is my great pleasure to be your moderator for today's conference on "Regulating online platforms: A Balanced Approach to South Korea", organized by Competition Policy International and Sogang University, the ICT Law and Economy Research Institute in cooperation with Asia Competition Association and Seoul National University's Competition Law Center.
So as the title suggests, we are going to talk about digital platforms today, and we know that digital platforms connect users and enable easier business transactions. It has enabled the creation of new markets and reshaped existing ones.
But we also know that these platforms benefit from strong network effects that they generate and the significant economies of scale and scope that they have. These characteristics of digital platforms have led to market dynamics that have attracted the attention of competition, enforcement entities, and policymakers around the world, including South Korea.
So we have today a discussion including a number of jurisdictions, proposing various solutions in an attempt to find a balanced approach towards the regulation of onlin
...