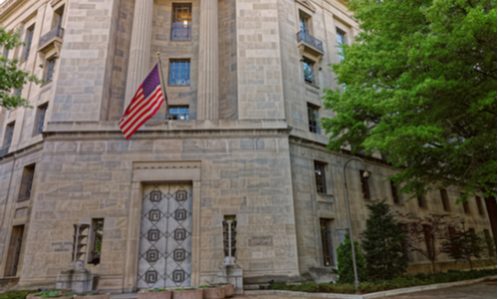 Good afternoon. Thank you very much to Vanderbilt Law School and in particular to the Vanderbilt Journal of Entertainment & Technology Law for hosting this event.[2] I love Vanderbilt and I love Nashville, and I'm sorry not to be there in person with you today. Someday when COVID-19 is a memory and social distancing is something you do only with people you don't like, I look forward to returning to Nashville and reconnecting with many of my old friends there. More importantly, I look forward to returning to some of my favorite honky-tonks and showing off my famous dance moves. I've been practicing at home in my free time, to make sure I'm ready.
My topic today is music—music and antitrust law. Over the past several years, the Antitrust Division has engaged in an investigation regarding the future of public performance licensing for musical works. Through meetings and discussions with numerous industry stakeholders, the Division has considered the proper role of the federal government in safeguarding a vibrant and competitive music licensing marketplace. As part of its two-year investigation, in 2019 the Division solicited public comments that resulted in over 800 submissions. Additionally, last summer, the Division convened a two-day public workshop at which leading artists, industry participants, and academics offered their insights on public performance licensing generally and on the two consent decrees that govern licensing of performance rights. These decrees bind the country's two largest performing rights organizations (PROs), the American Society of Composers, Authors and Publishers (ASCAP) and Broadcast Music, Inc. (BMI), which together represent approximately 90 percent of the public performance licensing market. The public comments and workshop revealed a wide variety of views regarding the benefits, drawbacks, and continued need for the decrees. A key message, however, emerged: the music industry remains a dynamic, continually evolving space, and the Division's efforts in this area must be focused on one central goal—competition. Competition for the benefit of consumers, competition for the benefit of artists and songwriters, and competition for the benefit of music users.
Want more news? Subscribe to CPI's free daily newsletter for more headlines and updates on antitrust developments around the world.
---