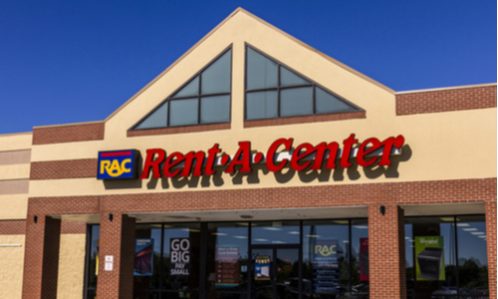 Rent-A-Center has closed on its purchase of Acima Holdings, which had been announced in the past, according to a statement.
"Acima's technology and stellar team will help accelerate our innovation roadmap enabling us to support current and emerging LTO [lease-to-own] omnichannel needs of a diversified and growing portfolio of e-commerce and retail partners," Rent-A-Center CEO Mitch Fadel said in the announcement.
Fadel said in the announcement that Rent-A-Center has sought to make the smoothest LTO experience for merchants in addition to shoppers. He said that the company is "delivering on that goal with the right assets now in place."
Rent-A-Center stated that the joining of Acima's capabilities with its own Preferred Dynamix system gives merchants and shoppers an expanding collection of FinTech offerings for LTO transactions. The combined firm will let shoppers access the advantages of Rent-A-Center's flexible LTO offerings throughout online shopping, digital and mobile channels.
Fadel said in a December press release that Acima founder Aaron Allred and his workforce have made a top virtual LTO offering for merchants and shoppers.
"We all share a common vision to expand the virtual LTO offering across a broader set of retail partners and to meet the needs of more customers through an integrated omnichannel strategy. Acima will help us strengthen our organization, accelerate growth and increase our virtual partner base, allowing us to better serve more consumers with the flexibility of LTO," Fadel said in a release at the time.
Want more news? Subscribe to CPI's free daily newsletter for more headlines and updates on antitrust developments around the world.
---