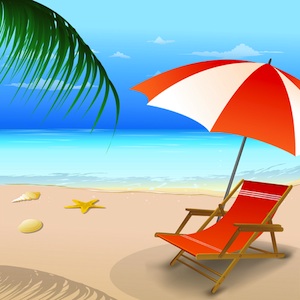 There is a tradition in the summertime that you should take a break and try some different forms of reading than classic winter content. In that spirit, we're presenting a special hot tub presenting a varied collection of antitrust entertainment. Whether you're viewing these on an iPad at the Beach, reading them in the comfort of an air-conditioned study, or just looking for an enjoyable break at the office, we hope you'll find several items to entertain and educate you:
An interview by David Evans with Chairman Eduardo Pérez-Motta of the Mexican Competition Commission;
The first Corporate Counsel Corner interview, with Danny Sokol interviewing General Motor's Steve Cernak;
Our proud encore presentation of the Burton prize-winning article by William Blumenthal, Thy Lamp Unto the World: International Convergence After the 2010 Guidelines;
A special, on-line one-hour class on Web 3.0+: Antitrust and Economics given by David Evans at the Univ. of Florida; and
Two bonus articles and link to our recordings of the recent Brussels seminar on Interchange Fees.
May you all enjoy the rest of the summer!