Below, we have provided the full transcript of the panel discussion from our event on October 9, 2020, The Future of Antitrust: Comments on the HJC Report.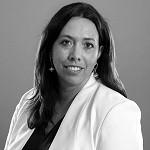 Marianela LÓPEZ-GALDOS:
Good morning, everyone. My name is Marianela Lopez-Galdos, and I'm the Global Competition and Regulatory Counsel to CCIA, the Computer and Communications Industry Association. In a few moments, we will be starting with the second part of this morning's program. Where we will be discussing the House Judiciary Antitrust Subcommittee Report as released by Democrats. As you know, it was released this Tuesday. So, it's a very timely discussion that we're going to have.
But before we get started, let me thank Tim Muris and Maureen Ohlhausen for what I think it's been a wonderful fireside chat. In my opinion, it's always a learning experience to listen to these two experts. And it's very worth listening to them.
So, for today's program, we have three wonderful speakers. Tad Lipsky, Danny Sokol, and then Andy Gavil. And the way we're going to structure our conversation is that first I will give each of the speakers some time to give us their broad views over the report. And then we'll engage in a conversation where I'll be asking some questions. And at this point, I want to thank the audience because we received a lot of questions from you, so I have tried to organize those so we can cover as many as the questions that we have been receiving.
So, without further ado, let me introduce you t
!-->!-->!-->!-->!-->!-->