---
As news is unfolding, information will be constantly updated. Please check back with us for the full court opinion and an expert's point of view!
To help inform our readers on the background and issues of interchange fees, we include the following commentary: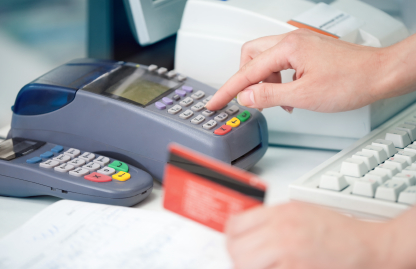 *UPDATE* MasterCard, Visa, and several major banks have proposed a class action settlement. Merchants allege interchange fee price-fixing and anticompetitive payments practices. The $7.25 billion settlement would be the largest antitrust settlement in U.S. history.
The EU General Court has rejected MasterCard's appeal of the European Commission's 2007 decision to ban its cross-border multilateral interchange fees (MIF). The European Commission had found that MIF violate EC Treaty rules on restrictive business practices (Article 81), writing in the press release accompanying the decision that interchange fees "inflated the cost of card acceptance by retailers without leading to proven efficiencies." The General Court agreed: "The methods of setting the MIF tended to overestimate the costs borne by the financial institutions on issuing payment cards and, moreover, inadequately to assess the advantages which merchants derive from that form of payment."
Although this decision applies directly to MasterCard, the European Commission will likely set its sights on Visa Europe next.
CPI provides a full primer on the case that includes past documents and contributions from our archive, including a book on interchange fees, and a presentation on the future of payments in Europe.
Interchange fees have become increasingly controversial. These fees constitute the bulk of the cost that merchants incur for taking cards because most consumers pay with a card from a four-party system that assesses these fees. The total interchange fees paid by merchants have increased dramatically as consumers have switched to electronic payments. Merchants have complained, have filed lawsuits, and have lobbied governments to do something about this. Meanwhile governments around the world have intensified their examination of these fees.
Interchange fees have become a critical issue in the debate over the economic viability of electronic payments in the European Union as well, with rising concerns that Europe is lagging in innovation in payments. With the hoped-for success of the Single European Payments Area (SEPA) worries have been raised over the future of the European domestic schemes and the prospects for a European-based scheme to become a leading player in Europe and elsewhere in the world. Regulation of interchange fees alters the business model for payments by eliminating a source of revenue from the merchant side of the business.