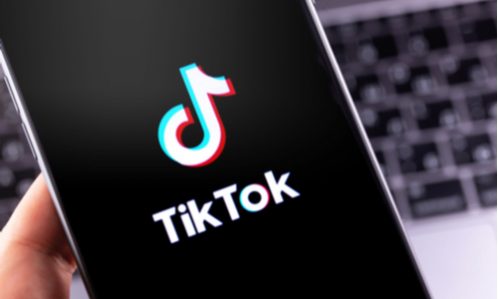 TikTok has inked a multi-year partnership with UFC, the Ultimate Fighting Championship, to provide "exclusive content" and "behind-the-scenes moments." The mixed martial arts organization first teamed up with the social media platform in 2019.
"This partnership with TikTok is a tremendous addition to UFC's content distribution ecosystem," David Shaw, UFC's senior vice president of content, said in a press release. "We want to be everywhere our fans are consuming content, and TikTok continues to break new ground in reaching a diverse, global audience."
As part of the deal, UFC will "provide the TikTok community with unprecedented access and bring them closer to UFC," stated TikTok in the release. "The weekly livestreams will feature pre-and post-fight access."
The idea is to "launch a robust slate of exclusive, live content" on the TikTok platform, said Harish Sarma, director of global strategic partnerships, Americas and Oceania, for ByteDance, TikTok's parent organization. He said that the new programming would help meet the needs of fans as the pandemic has curbed live events.
The companies will kick off the new partnership this week with content created around "UFC Fight Night: Blaydes vs. Lewis," which is set for Saturday, February 20, in Las Vegas.
TikTok has come under fire around the world as a potential security threat. India has banned TikTok, along with dozens of other Chinese apps. In the US, former President Donald Trump also moved to ban the app after calling it a security threat. Oracle and Walmart moved in with plans to acquire 20% of TikTok. Now, the Biden administration has backed off on enacting a ban or forcing a sale. The administration has asked a court to postpone a legal case while it conducts a broader review of the potential security threat posed by TikTok or other Chinese apps.
Want more news? Subscribe to CPI's free daily newsletter for more headlines and updates on antitrust developments around the world.
---