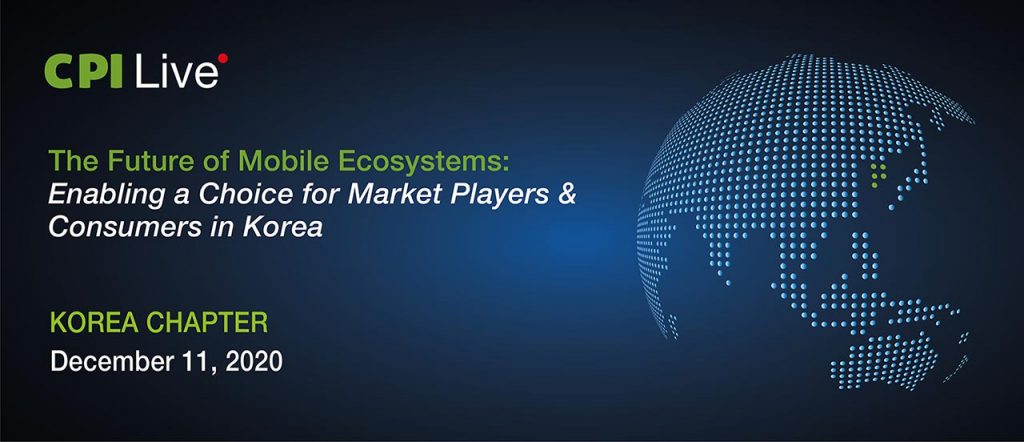 Below, we have provided the full transcript of the panel discussion, The Future of Mobile Ecosystems: Enabling a Choice for Market Players & Consumers in Korea, from the second chapter of our series, Towards a Competition Enabling Framework in Asia Pacific: Opportunities & Challenges.

Hwang LEE:
How are you? I'm very happy to moderate this interesting session. First of all, I'd like to thank CPI and staff for organizing this wonderful event. Today we are going to discuss the topic about the future of mobile ecosystems, the dominance of market players, and customers in Korea. The world entered the Mobile Era with the introduction of the iPhone in 2007. Growth has been made since in all fields of both hardware and software. Many participants, such as app developers, mobile service providers, and end consumers, have been forming our mobile ecosystems. Such mobile ecosystems have provided more opportunities for businesses, as well as more choices to consumers. All these have been possible through more innovations, which in turn, have led to more innovations The reason that made such win-win situations possible is because the dynamic competition mechanism was driving the market However, lately, many are pointing out that the overall speed of such innovations and changes is slowing down. These voices of criticism manifest themselves as many legal conflicts or executions of competition laws against the major mobile business entities such as Google and Apple among others Amidst this global trend, Korea is facing similar criticisms Since the 2009 release of the iPhone to the Korean market, the participation of such business entities as Samsung and LG have helped the rapid growth of smartphone mobile business in Korea. Just as in any other country, the mobile ecosystems have been reshuffled around just a few powerful companies.
In Korea's smartphone market, for example, Samsung's market share is 72.3% per released unit in the mobile OS market, while Google's Android occupies 79.1% of the total number. This current situation offers a lot to think about, especially in the platform ecosystems. We need to mull over which directions government policies on competition should head. For example, what are the current issues? And what are their root causes? Is it due to the lack of effective and dynamic competitions like before? Or because of limited choices for app developers and consumers? Or are there any other reasons? What if there are systematic issues? In order to restore effectiveness and dynamism, what kind of policies are needed? It is time to think of these questions Today, we would like to have an opportunity to go over these questions and to shed some lights on such issues as a good starting point for further discussions.
We have invited several honorable professors to learn from their knowledge for the future. Let me introduce today's 4 panelists. First, Professor Yong Lim of Seoul National University School of Law. Next, Professor Jinyul Ju of Busan National University School of Law. Next, Professor Haksoo Ko of Seoul National University School of Law. Last, but the least, Professor Kyung Sin Park of Korea University School of Law. Now, let me respectfully ask Prof. Lim to present his topic for this panel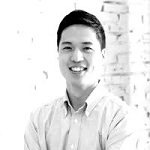 Yong LIM:
Thank you, Professor Lee. I would like to also thank the organizers at CPI for inviting me. I'm going to use my preliminary remarks to talk about what is known as the abuse of superior bargaining position and its use vis-a-vis mobile ecosystems. I use the term "ecosystems" in a very broad sense that encompasses not only operating systems and app stores, but also popular apps that can create and operate their own micro-ecosystems.
So why talk about ASBP in the context of Korea? Well first of all, there seems to be growing interest in ASBP as a regulatory tool. The recent US congressional staff report on digital markets recommends that the US Congress consider adopting ASPP as a regulatory tool under US law. And I understand that there are other countries that are interested in ASBP or similar rules for the regulation of their digital markets.
Secondly, ASBP has long been a staple of enforcement under Korea's Monopoly Regulation and Fair Trade Act, the MRFTA as we call it, which is the country's primary competition law statute. To give you some stats, according to the KFTC, out of a total of 540 MRFTA cases adjudicated last year in 2019, 94 were ASBP cases, which translates into 17% of all MRFTA decisions last year. The stat becomes higher when you look at cases initiated by third party complaints. Of the 303 MRFTA cases officially initiated by a complaint in 2019, 70, approximately a quarter of those cases, were based on allegations of ASBP violations.
So this has resulted in the accumulation of significant experience for Korea when it comes to enforcing ASBP. And it has been actively used in digital markets and mobile platforms. A recent example being the KFTC's investigation of Apple, where it was alleged that Apple had unfairly forced telecom companies to bear advertisement and device repair costs. And also the Yogiyo case in which the KFTC sanctioned the country's second largest food delivery app service for using MFN clauses in its dealings with restaurants.
Now to delve further into the topic, the Korean statute for ASBP actually has its roots in the US FTC Act, Section 5, Unfair Methods of Competition. But it has been enforced in Korea in a more robust manner compared to other countries that have similar statutes in their laws. For example, ASBP violations are regularly sanctioned and subject to administrative fines and even criminal sanctions, which gives it more punch compared to Japan's ASBP provision. But separate from such sanctions, there are two substantive elements of ASBP jurisprudence that make its potential reach expansive and flexible.
The first element, what is required is not market-wide dominance, but superiority in a specific transactional relationship. This is sometimes referred to as bargaining power and often assessed in terms of dependency by one party on the other. This is a lower bar than meaningful market power in traditional competition law. The second element, the legality of the alleged problematic conduct will be scrutinized under an unfairness standard, which is interpreted as being broader than the traditional effects based anti-competitiveness standard.
These two elements combine for a broader reach and flexibility, allowing the KFTC to go after conduct which might have more challenging under conventional competition law. And perhaps more importantly, in the context of digital markets, serves as a basis for targeted interim intervention when existing liability theories seem unable to target the real crux of the problem. This could alleviate pressure to prematurely adopt new regulations or ex-ante rules that bring more uncertainty. A significant history of ASBP enforcement and prior jurisprudence could also allow for a more measured and deliberate approach with more certainty for parties compared to new regulations that are currently being discussed.
This advantage, however, is also the cause of major criticism against ASBP enforcement, which is that it injects uncertainty and arbitrariness into the legal system via amorphous concepts of fairness and allows an easy roundabout for regulators who are less confident about properly defining relevant markets and proving anti-competitive effects. This has actually been criticized – dubbed as the "Escape to Unfair Trade Practices" and was also observed in the Yogiyo, a MFN clause case, which if we have more time, we might be able to go into more detail later.
The other major criticism of ASBP enforcement is that it also clashes with private law and the freedom of bargaining, which should be left to the parties and market mechanisms. So with that, I'd like to finish my preliminary remarks and maybe we'll be able to discuss further during the session.
LEE:
Yes, thank you. Professor Lim Korean Fair Trade Act does have the so-called three pillars of traditional Competition laws, i.e. regulating mergers and acquisitions that limit competitions, the prohibition of the abuse of market dominance, and banning of cartels that limit competition. In addition to these three pillars, the Korean FTA has the fourth regulation that controls the Fair Trade Act. The last regulation has played a large role in the Korean market. Lately, in the U.S. and Europe, active discussions have been taking place about how to expand the scope of the three pillars as part of dealing with this market competition issue in the mobile ecosystems in Korea, the government regulation against the 'abuse of a superior bargaining power,' a type of unfair business practices, have been largely disallowed. Therefore, Professor Lim explained very well how actively the rule is used to regulate the mobile ecosystems. As you may have guessed, I have lots of questions, but I will ask you after your remarks. The next speaker is Professor Ju. Please take the microphone.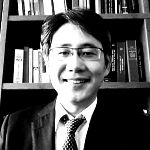 Jinyul JU:
Sure. Pleased to meet you all.
I will specifically discuss the app market part within the Korean mobile ecosystems. It will be a brief discussion, focusing on the current situation. The Korean app market is a little different from those of the U.S. and Europe. At the moment, Google Play has the largest market share, and the second-highest market share is held by Onestore, which is an app store market created through the coalition of Korean major mobile communication providers. As a result, unlike the U.S. or Europe where Google and Apple dominate the market, in Korea, Onestore, the homegrown app store, is firmly holding the number two market share. The number three position is held by Apple's App. There is also the Galaxy app store, created by Samsung Electronics, and lately, another newcomer; the so called DApp markets are emerging. A DApp is based on blockchains, and KakaoTalk, a Korean company, is in the lead. Though the development of such apps based on blockchains is still in its infancy, demands for them are highly likely to skyrocket. This is why KakaoTalk and Samsung Electronics are working together to come up with new business strategies for the new market where blockchain-based apps are sold. At the moment, the largest is still the Google app market, however, who knows which might grow bigger than Google in the future? Onestore? Or the DApp markets developed by Samsung Electronics and KakaoTalk? Nobody knows. If we just focus on what's happening in Korea, app markets show very active competition. In fact, compared to general app markets dominated by Google and Apple, this emerging market for DApps based on blockchains is throwing a curveball, which is likely to intensify future competition. Also, Google and Apple are at the stage of transitioning to the next level of developing blockchain-based apps and the two giants will probably have to join the competition.
Let me talk about a recent turn of events. Many app developers of late reported Google to the Korean Fair Trade Commission for violating Korean competition laws, citing Google's in-app payment fee was too high at 30%. Actually, this happened just last week. The app developers cited two reasons; the abuse of market dominance, and unfair trade practice. The KFTC might start an investigation looking into Google's in-app payment fee policy. What's interesting about this incident is that the app developers did not report Apple. They said that Apple was not reported because the company had already announced that they were going to lower their in-app payment fee from 30% to 15%. And what's more interesting is the story about the Korea-based Onestore. At first, Onestore also charged 30% in-app payment fee, just like Apple. Still, when Onestore charged 30% fee, nobody made an issue of it. Actually, Onestore lowered its fee two years ago, in 2018, to 20%. After lowing their fee, Onestore grew by leaps and bounds. Their size doubled within a year. Because they lowered their fee, app developers flocked to Onestore. Many in Korea assert that the Korean Fair Trade Act, Korea's own competition law, must be applied to in-app payment fee practice. However, as you can see in the case of Onestore, this is purely a matter of company pricing policy issues. I find it a stretch to apply antitrust issues here. That's all.
LEE:
Thank you, Professor Ju. As Korea's mobile ecosystems are growing and developing, more and more legal issues are raised concerning app markets and such. There are cases reported to KFTC, or already under investigation. These phenomena are not exclusive to Korea. The U.S. and other countries are also seeing many of them occur. Prof. Ju gave us a wonderful summary of how to approach these issues. I also have many questions about the topic, but I will ask them later and together. Our next speaker is Professor Ko who will address issues mainly on data. Professor Ko?

Haksoo KO:
Yeah. Hi, everyone. I thank the organizer for inviting me to this interesting event. As Professor Lee mentioned, I'll talk on data aspect and it will be more on longer term prospects on the whole ecosystem system. My main point will be two-fold. One is related to what's called my data scheme or something similar to that is being deployed in a few countries, including Korea. Korea introduced this my data scheme this year and it will become effective from February of 2021.
But this my data scheme currently underway is under the law of the Credit Information Act, which is applied only to credit information in the financial industry. But this my data scheme will perhaps be expanded because there is new law proposed last week, which is called Basic Law on Data. And in this draft of Basic Law on Data, there is a wider scheme under the heading of data portability. And as everyone knows, data portability provision is included in the EU GDPR and there are a lot of discussions as to how to interpret the concept of data portability.
And in particular, within the EU, there are laws being proposed or will soon be proposed, for instance, Digital Services Act or Data Governance Act. And there will be a series of new legislation to be proposed and I expect that there will be so much debate related to data, and data governance, and what kind of data can be collected, and how data can be stored from a data subject to a platform or service providers.
Well, with this backdrop, I suspect that how to collect and process data from a single individual to a platform, that will become a more and more significant issue. And the my data scheme is in essence, giving a lot of control to the data subject. And then from business's perspective, to monetize or capitalize on the data they collect. There's two different angles to look at this. One is to give control to the data subject. So at the center of this, data subject is right in the middle. That's one interpretation.
The other sort of the more cynical interpretation, is in practical sense, center of the universe is businesses. And although data subjects are given control, after all, platforms or possibly data providers will be put in the middle of this universe and they will monetize after collecting all the data. So related to that aspect, once the portability scheme becomes popular, what's called in broader terms, personal data store-type of services will become more active. I'm aware that in a few countries, there are service providers that are being developed in initial or pilot stage of providing service in the name of personal data store. For short, PDS.
And this PDS service, once it becomes more commonplace under the current state of play, I suspect that many of them will be part of this ecosystem under the app store. So there'll be a platform, there'll be PDS service providers, and there'll be users. And once they are incorporated, this app store system, what role they play will be important. And the significance of a platform or an app store platform itself will even become more important. So in that respect, there is reason for the platform providers to be more active and try to be preemptively dominant in this area.
And the other aspect I would say is the comparison between a closed system and an open system. I mean, by building an app store ecosystem, a platform can possibly collect all different sorts of types of granular information about users, as well as about service providers. And after that, a platform can perhaps capitalize on the collected information by optimizing on various fronts. And between a closed system, for example, Apple's iOS and the open system of Android, there are pros and cons, obviously, on that front. And with a closed system, it's very difficult for an outsider to look inside and find out what is going on, and what kind of information is being processed, and what kind of analytics is being conducted.
And so it's very hard for outsiders to look in… Well, I, myself tried to do research and find out what kind of information is being collected in a closed system and it was almost impossible, even with cooperation with engineers. So it's very difficult for an outsider, including service providers or a third party independent, say, inspector, to verify what is going on. And in that respect, Apple's recent announcement that they will make using IDFA, an online identifier, opt-in, rather than opt out will have significant longer term impact in this landscape.
And compared to this closed system, open system is relatively open and easy to find out what is going on inside the system. And I did conduct research as to what kind of information is collected, in the current ecosystem of app store in Korea. And I could generally find out what kind of information is being collected. And on that front I found, for instance, some information, which could possibly be interpreted to be personal, is also collected. For instance, there were , along with AdID, Mac addresses being collected. Maybe Mac addresses were being collected more or less for system management purposes. The reason why this information is collected was for management. So there was understandable reason to collect occasionally this information. But the platform will be in a better position to collect extensive information. So there … Well, that's my 50 cents.
LEE:
Thank you very much, Prof. Ko. Prof. Ko is an expert on artificial intelligence, as well as privacy. He makes great contributions in discussions concerning the mobile ecosystem. Our next speaker is Professor Kyung Sin Park. Professor Park?

Kyung-Sin PARK:
Yes. I'm honored to speak in this panel. I know you want to hear about Korea, but I also want to talk … I also have my own things to say, so let's begin. Just for a second. Okay. So you all know about difficulty of applying antitrust law to digital economy. The difficulty in defining the market because these new businesses, instead of competing in the existing market, they create their own markets. They make people do things that people did not do previously. And lack of entry barrier. I mean, it takes one or two years for one digital business to be caught up in competition by the other.
And then so many competitors, because … I mean, the competition transcends the traditional boundaries of business because they all vie for attention. And that competition is more intense on the mobile, because usually, although people may turn on a couple of notebooks at the same time, they usually use just one mobile device at a time. So there is a heightened competition. Now, despite that, Korea had the experience of applying antitrust law to the country's two largest platforms, Naver and Daum, back in 2014, for showing such results in a confusing manner. So that ordinary search results and their own affiliate contents are not sufficiently separated visually for the users.
But that case did not really require really high level antitrust analysis, because obviously there was an element of deceit. The users using the search services, did not have sophistication to really distinguish the platform's affiliate contents separately from the ordinary search results. We have not yet seen very sophisticated antitrust law enforcement on a digital market, which is, I think, just about the same in other jurisdictions as well.
Now, I want to talk about the uniqueness, or … How should I say? The weakness of antitrust enforcement in Korea through the lens of cases that I've been personally involved. Just to state the conclusion first, there is a very cumbersome jurisdiction or firebreak between the two regulators; telecommunication, regulator and antitrust regulator. And that jurisdiction or firebreak or firewall, jurisdiction or firewall is really hampering antitrust enforcement, which we need to prevent the new threat to the mobile ecosystem, which is a violation of our network neutrality.
In other jurisdictions, in other countries, network neutrality is enforced, not as a telecommunication rule. It is protected also under antitrust law, because network neutrality, it is the way the internet traffic is handled. But that prevailing practice can be threatened, can be suppressed by abuse of market dominance of network operators. So it can be that way, at least in theory, it can be that way. Well, it can be protected both as telecommunication law, but also as a violation of antitrust law. We have filed a lawsuit against SK Telecom and KT, number one and number two network operators in Korea, for blocking mobile voice-over IP, MVIP in short, we failed our… The theory was what Professor Lee has described, has introduced to you, abuse of superior bargaining position, but that loss had failed simply for a reason that the users, the consumers could choose a higher priced plan that does not block MVIP. You may wonder why we sued under abuse of superior bargaining position when SKT and KT are … Especially SKT has 50% market share, and we could use abuse of market dominance or monopolizing under American antitrust law terminology. I'll explain this antitrust law terminology. I'll explain later why we didn't do that, but that failed. We filed a suit against KT, the number two network operator for blocking torrent traffic, but there, the court and the regulator, that was the case only as a telecommunication role. They didn't really go into the detailed antitrust analysis of how they are hurting consumers by blocking torrent traffic.
Also, we filed a complaint against- because network neutrality was only dealt with as a telecommunication role, we filed a complaint with KFTC, the antitrust regulator, for zero-rating their own apps on the mobile ecosystem. But there, the antitrust regulator KFTC handled it only as a net neutrality issue. They did not go into antitrust analysis. So this jurisdiction of firewall between telecommunication regulators and antitrust regulators are hampering antitrust law enforcement, so I'm not so optimistic that the current initiative on app ecosystem or current antitrust initiatives into app ecosystem will produced any high level eye-opening or enlightening decision on the matter.
I told you, I was going to talk about why we didn't use abuse of market dominance in the lawsuit against network operators for blocking MVoIP. That is because we have this Supreme Court decision, POSCO case, which requires a specific intent to reduce competition, which has made it very difficult to prove abuse of market dominance. So these are kind of the legal backgrounds against which we'll have to move forward in applying antitrust law to a digital economy in Korea.
I'll stop there. I'll add more in a question and answer session.
LEE:
Thank you, Prof. Park. Your detailed analysis of various issues related to MVoIP and zero rating has been spot on.
All four of you covered diverse areas of regulations regarding the mobile ecosystems in depth. While listening to your presentation, many thoughts occurred to me. Now, I would like to ask questions of each of you. First, Prof. Ju, this has been on my mind lately. Google appears to transition gradually from its original open system, to a closed system just like Apple. Many have observed and pointed this out, and perhaps one could see that this is not a matter of just one company, but a matter of competition between open platforms. Going forward, how do you think the competition between the two sides is going to unfold between these two open platforms? And in relation to that, lately, such conflicts that you spoke about indeed have taken place in the U.S and Europe, as well as in Korea.
JU:
On one hand, Google is changing its traditional open policy now because it has achieved a monopoly of the market by earning trust from everyone including app developers, consumers, and so on. Another voice of criticism is that Google intends to exploit the profits of app developers.
LEE:
What is your opinion on the matter?
JU:
Certainly. First, let me talk about why Google would consider moving to closed systems from open systems. It is a no-brainer to choose a closed system over an open system from a company's point of view. Naturally, a closed system brings much greater profits to the company. Therefore, if Google indeed could transition to a closed system, it definitely would raise profits. The reason Google decided to develop Android as an open system was because, in its technical infancy, Google didn't have the technology to build a closed system like Apple's iOS. Google didn't have a choice but to go with an open system in order to catch up with Apple. However, when Google became able to build a closed system, the company would naturally head in that direction. In addition, whether it's a closed system or an open system, when it comes to in-app payment fees, Google and Apple must compete against each other. In the end, in deciding what kind of fees will be charged to app developers, Google has to compete against Apple regardless of its policy change to choose a closed system over an open system or vice versa. In other words, because Apple recently lowered its fee from 30% to 15%, Google probably won't be able to hold onto its 30% fee policy in the long run. Of course, Apple lowered its fees to 15% only for small to medium-sized app developers. It would be difficult for Google to charge more than Apple. And as I mentioned in the case of Onestore, that app market was able to double its size by lowering its fee from 30% to 20%. Again, in relation to in-app payment fees, Google intends to charge 30% even to general apps as well as game apps. This is why concerns have been raised about Google's greed. Nonetheless, Apple promised to lower its fee to 15%, and Onestore has already to 20%. The news is that app developers are about to decamp from Google to Onestore in droves. So, considering all this regarding in-app payment fees, you don't have to worry that Google is about to wield its monopoly power.
LEE:
Yes, thank you. Korea is one of the few countries where app markets for the Android system are flourishing. Another, larger exception is China, of course. Because Korea has this competent app market business entity called Onestore, in comparison to those of the U.S. and Europe, Korea's relationships with contents providers in mobile ecosystems appear to be more complicated. The aforementioned investigation case is ongoing, so we must pay attention to how everything fans out. Thank you very much.
Next, I would like to ask Professor Lim. Earlier, you explained 'abuse of a superior bargaining power' in detail. It was very interesting. As far as I know, Europe has long shown keen interest in regulating ASBP in regards to its distribution industry. The U.S. is also debating whether to adopt such a regulation, judging from some reports from the House of Representatives. Overall, actually, Korea has accumulated many court cases on ASBP because we are the most active nation in enforcing the regulation. I believe that our case numbers are the highest in the world. In spite of such a long history and enthusiasm, Korea's regulation practice on ASBP seems still opaque. For example, neither the concept nor the illegality of a superior position, as well as abuse, are clearly defined as some people have pointed out. Especially, in relation to our mobile ecosystems, there are entry restrictions, entry barriers, bottleneck issues, among others. Some suggest that Korea should implement this European concept called intermediation power, which seems different from superior bargaining position or market power. All these things appear relevant to us. So, about the abuse of a superior bargaining position and the criteria of judging illegality as well as the related intermediation power issue; would you, Professor Lim, share your opinion and discuss these issues for the future?
LIM:
Those are all very, very good questions. To add a few points to what Professor Ju just mentioned. I think it would be good to be clear that we're not talking about, when we say close and open, diametrically opposed models, but different flavors of closeness and openness, whichever you want to pick.
I think it's very important that companies be allowed to compete. That means to counter, match and react to changing consumer preferences and competitive threats. This actually means that OS platforms have to evolve, and in some cases even be reinvented. So the thorny issue actually becomes when this evolution involves policy changes, and then when do those policy changes become illegal. And we have a long history under competition law of dealing with these issues. So I'll only make the final point that, because it's so difficult to regulate and it's such a fast changing industry that we're talking about, I think in that sense, it's worth looking into utilizing consent decrees and perhaps trying to be more forward-looking in terms of regulating or intervening into the market.
Now, when you talked about ASBP and the criticism that it has received related to some uncertainty about concepts of fairness and how it's regulated, I absolutely agree. It's actually a very useful tool in terms of complementing contract law, where the contracting process may not lead to optimal efficient outcomes, as we would like it to do due to various impediments. But there are two points of caution that I would actually make to people or regulators around the world, who are considering ASBP as a possible tool.
The first cautionary note is that ASBP can function as a tool to regulate exploitative conduct vis-a-vis counterparties, which in some cases can indirectly restrain the exercise of monopoly power – whether that be in terms of pricing or other form of rents. So to the extent that you want to avoid doing this – directly regulating or restraining monopolic pricing power, for example – I think you would want to be mindful of this potential of ASBP.
The second, I think more important cautionary note, is that ASBP can clash with competition law. This is where ASBP regulation, based on notions of fairness, results in condemning pro-competitive conduct or conduct that is ambiguous and would have survived condemnation under conventional competition law. My recommendation would be for regulators not to pursue ASBP charges when it clashes with competition law to avoid condemning conduct that actually benefits consumers, but might be disadvantageous to the other transaction party.
With regard to the intermediation power question that you raised, my understanding is that "intermediation power" currently being proposed under the German law amendment is an expansion of the concept of dominance or relevant market power, and is targeted towards trying to define or better regulate platforms that play intermediary roles. In that sense, it's slightly different from ASBP, as we understand it.
I guess it's too early to say whether it will be effective or serve a really useful role. I think we'll have to continue to look at it and see how it fares in the actual market.
LEE:
Thank you. Professor Lim. As for these regulations against the abuse of superior bargaining position every country's experience is different. We need to think a lot about how the market should continue to grow in harmony with it. In particular, from the viewpoint of economic efficiency. Professors Ju and Lim shared their analyses about our entire mobile ecosystems from the point of the Korea Fair Trade Act, i.e., our competition laws.
Professor Ko, an expert on privacy and artificial intelligence mentioned earlier that just like many other countries, another big issue in Korea always has been how to find a balance between privacy protection and commercial usage of personal information. Until recently, Korean citizens complained that the law placed too much focus on protecting privacy to the level of restricting commercial usage of data too much, which could hinder the development of mobile ecosystems. Thanks to the recent regulation changes, circumstances appear to have changed a little.
So, how will this development continue, I'd like to ask you this question. Another question I also have is about artificial intelligence and algorithms based on AI, which issue has been raised in our competition laws. Well, this could be a general topic. By applying the principle of traditional competition laws, do you think these algorithm issues can be solved, or do you think sometimes regulations are required? As for these issues, please share your expert opinion with us.
KO:
Yeah. They are both excellent questions. Before addressing your concerns, I would briefly also add some about what was mentioned, intermediation power. I mean, in terms of data, the platform could possibly pursue two different paths. One is to try to serve as service provider itself, so serve as a platform, and on top of it, add an app so that they can collect the data. That's one path. On that path there, there would be criticism that platform is also competing with others, with providers. The other path forward would be, just serve as an intermediator, and as an intermediator, collecting data as needed. There would be at least some possible justification that they need to collect data to manage and maintain the whole platform ecosystem. And the bottleneck from a practical perspective in that path would be, what if service providers all try to bypass or try to encrypt all the information end to end? Then for platform provider, it would be in a difficult position to gather needed information. So there are different sets of issues for different paths that could possibly take place.
About the questions that you raised, as you mentioned, Korea amended data protection law earlier this year, and it became effective from August of this year. And under the new law they explicitly introduced the concept of pseudonymized data. And with pseudonymization, they will permit the use of personal data, for more extensive purposes than before. The issue would be whether, with the introduction of this new category of data, of pseudonymized data, whether there will, in fact, indeed, be more extensive use by the businesses or other entities. There is currently no visible sign. There are tons of talks, but not much of actual execution. So we'll have to see.
And another set of rules newly introduced for the current law, is a combination of pseudonymized data. And by that, there possibly be more and more, or bigger and bigger data sets available. But on that front, there is no clear sign of change yet in the field, as well. So there are further talks about, as I briefly mentioned, newly proposed law called Basic Law on Data, and there will be a lot of debates as to whether this new law would foster the utilization of the data, or on the other side of the coin, whether introducing this law would undermine the privacy of data subjects. So there will be so much talk over the coming days, and weeks, and months as to what kind of direction the whole system will have to go. And I really am not sure whether there will be a lot of actions, but I'm pretty sure that there will be enough, or more than enough, of debates and talks.
And also, related to your last question about the role of competition law on data or algorithm, there is room for competition law to come in, I'm sure, but at the same time, there is room for other regulatory agencies to come in and say something. So on that front, in a nutshell, different government agencies, different regulators, many of them feel vindicated or justified to join the debate and take their own share of the pie, and there will be so much competition on a different dimension among the regulators to take part in this new horizon, in this new paradigm, and become a dominant regulator, or at least become an active regulator on a certain aspect related an algorithm. So not just competition authority, but many other different authorities will try to play a role, and there will be also, division and competition on that front.
LEE:
Yeah. Thank you. Professor Ko has pointed out many discussion points. Our policy might be an isolated one. I would hope to see that data and related fields grow together while interacting one another closely.
I would like to ask Professor Park a related question. Lately, the strict categorization of whether something is a platform or a mobile ecosystem seems to become a bit blurry and it feels that pre-regulations and post-regulations have overlapped distinctions within the laws. Digital regulations or competitions also seem becoming less clear. In the meantime, some people try to promulgate digital service acts as well as to propose new choices by harmonizing digital policies and competition policies. There were certain issues in the U.S. that had to go through many changes….
Overall, after the election. Joe Biden seems resolved to revive many facets of American economy, including competition policies and outdated optical communication network. Many appear to be anticipating the Biden administration to take active positions in various issues. These changes won't affect only the U.S., but will also have impact on Korea, which is worrisome. So, what is your outlook on these issues? What kind of reaction do you expect from Korea? Please give us a succinct answer.
PARK:
Thank you for great question. Korea is a very cosmopolitan country, it has been for last millennium and millennium before. What super powers around it have done gravely impact how our country moves. Not that we actually follow, but we take into account seriously how super powers around us move. So what the US does, what EU does, first, we have a grave influence. At the same time, if you look at the actual regulation on the online space, you'll realize that Korea does many unprecedented things, like internet real name law back in 2007, which was the first one in human history, actually, and which would now go against all the data minimization principles on the data protection law. But we did that, although we struck that down as unconstitutional seven years later. And there are other regulations that you will not see in other countries, administrative content regulation by Korean Communication Standard Commission, and also mandatory notice and take down. You know that notice and take down is actually supposed to be a safe harbor for intermediate liability, but in Korea notice and take down is mandatory on platforms.
So, if you look at these regulations, they do take into account what other countries do, at the same time, do not fully capture the beauty of the original regulation that we try to copy, notice and take down, as a case in point. So it's very hard to predict what's going to happen, but I think what will be happening for sure is, the US is reconsidering section 230, CDA section, Communications Decency Act, which is given blanket safe harbor for intermediary liability, which has really boosted online businesses. Because they didn't have to comply with any of the take down requests from the users in the US. Now, from consumer's point of view, and this legislative movement towards section 230 or intermediate liability safe harbor will be, I think, become more important than any form of competition related regulation on platforms. Because, from consumers point of view, they have less complain with the dominance of any of the platforms, because of the countervailing convenience of having just one or two platforms to work with.
For instance, Facebook being the dominant player, people just naturally assume that other people are on Facebook, they look for their friends on Facebook. Just like in Korea, we just assume that other people have KakaoTalk on their mobile devices, so we just look for them instead of going to through different apps to contact the friends. So consumers have less complain with the dominance of one or two platforms, then they'll complain with the specific harmful content, or a specific illegal activity taking place on platforms. So I think that the more important regulations will be coming in, less from the competition side than content regulation side, and there will be attempt to significantly weaken the intermediate liability safe harbor. And there is a draft amendment to e-commerce directive coming from EU, this is very interesting, which will take into account market dominance over platforms in weakening the intermediate liability safe harbor. I didn't get to talk about what's going to happen in Korea, but I think we're out of time.
LEE:
Okay, many thanks to all the panelists today for a great discussion. I think… In fact, I have benefited a lot and learned a lot from today's discussion, and I believe in the hope of the foreign audience who learned some idea about Korea's commercial law and policy in the mobile ecosystem. And many thanks to the audience for listening. I hope today's discussion is not a final one, but a first; a great inaugurating step for a live conversation between Korean experts and foreign audience experts and market participants. And many thanks again, finally, to the CPI who organize this session. Okay. Thank you again, all the panelists, and thanks audience. Goodbye. Have a good day.
---