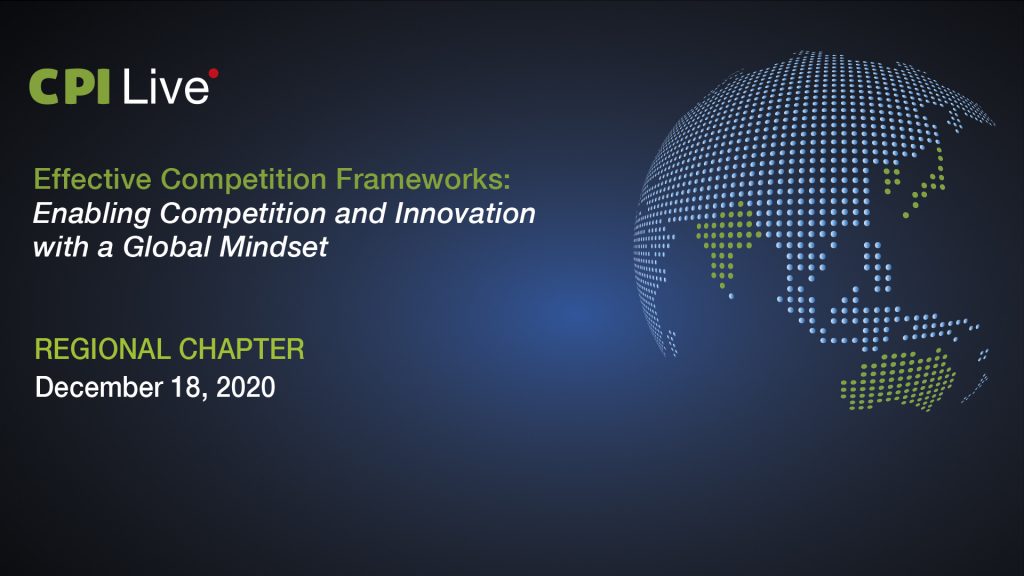 Below, we have provided the full transcript of the panel discussion, Effective Competition Frameworks: Enabling Competition and Innovation with a Global Mindset, from the final chapter of our series, Towards a Competition Enabling Framework in Asia Pacific: Opportunities & Challenges.

David EVANS:
Hello everyone. This is David Evans. I'm sitting here in Boston, Massachusetts at the moment, but we're going to be talking today about the Asia-Pacific region. There's a robust digital economy in the region. Western tech firms are very active in lots of places. Chinese tech giants are more active in Asia-Pacific outside of China than in the West. But there's a lot of innovation by domestic and regional players. And there's also a great diversity in the digital ecosystems across countries. India is very different than Japan, which is very different than Australia. Just like everywhere else in the world competition authorities and others are really thinking very hard about the right regulatory framework for the digital economy. And they're doing that in a context in which market investigations and proposals are quite far along in Europe and to a lesser extent in the United States. And of course, China, the giant of the area has recently announced proposals or actually a framework for the digital economy.
In today's session we're going to be hearing the perspectives of people who are really in the trenches, who are
...