August 2019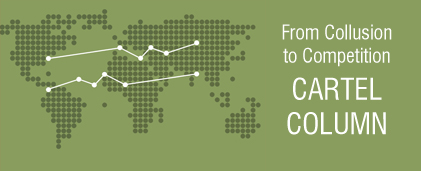 CPI Cartel Column edited by Rosa M. Abrantes-Metz (Global Economics Group) & Donald Klawiter (Klawiter PLLC) presents:
U.S. Cartel Investigations: The Next Big Thing? By Donald C. Klawiter (Klawiter PLLC)1
By any measure, U.S. criminal antitrust enforcement has been in significant decline over the past three years. Corporate criminal fines have dropped from $3.6 billion in 2015 to $172 million in 2018. The number of criminal antitrust cases also fell substantially – from 66 in 2015 to 28 in 2018.2 The once-powerful U.S. Corporate Leniency Policy – the greatest tool for the detection and prosecution of cartel behavior in antitrust enforcement history – has resulted in fewer significant cases than in decades past. The reasons for this decline are the significantly increased cost – in time, money, and corporate resources – of obtaining leniency in multiple jurisdictions around the world and the proliferation of damage actions in many countries, as well as concerns with perceived changes in the treatment of executives and other criminal offenses under the U.S. Leniency Policy.3 The "conspiracy trees" that grew from "Leniency Plus" applications in the auto parts and computer parts cases of the last fifteen years have not yet flowered into new investigations.4 The "No Poaching" criminal initiative is also in its earliest stages, and the recent deferred prosecution agreement initiative is in its incipiency.
At the same time, the Antitrust Di…