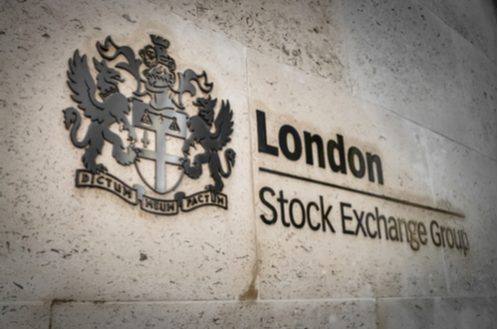 The US Justice Department has closed its antitrust investigation into the London Stock Exchange Group's (LSEG) acquisition of financial markets data firm Refinitiv, finding it would not harm competition or American consumers, the bureau said in a statement on Friday, July 31.
Assistant Attorney General Makan Delrahim of the Antitrust Division of the US Department of Justice issued the following statement in connection with the closing of the division's investigation into the proposed acquisition of Refinitiv by the LSEG:
"After an extensive review of the proposed transaction, the Antitrust Division determined that the combination of LSEG and Refinitiv is unlikely to result in harm to competition or American consumers."
LSEG, headquartered in London, operates the London Stock Exchange, the Italian stock exchange, Borsa Italiana, and a number of other trading platforms for trading of stocks, other equity-like exchange traded products, bonds and derivatives. LSEG offers indexes such as the FTSE 100 and Russell 2000, analytical tools, and data solutions through its FTSE Russell business.
Refinitiv, headquartered in New York City, is one of the main providers of financial markets data and infrastructure. Refinitiv offers consolidated real-time and non-real time data feeds of stocks and other discrete content, and desktop solutions and terminals for financial industry professionals. It also supplies foreign exchange benchmarks and controls several electronic trading venues in various asset classes.
In August 2019, LSEG and Refinitiv announced that LSEG had reached an agreement to acquire Refinitiv in a transaction valued at approximately US$27 billion. Following that announcement, the Antitrust Division conducted a comprehensive eight-month investigation, during which it reviewed documents, analyzed data, and interviewed industry participants.
In conducting its analysis, the Division considered the vertical relationships between LSEG and Refinitiv where one firm serves as a supplier to the other of needed inputs, as well as the horizontal aspects of the transaction where LSEG and Refinitiv offer competing products. In analyzing these different aspects to the transaction, the Division used both the recently released Vertical Merger Guidelines and the Horizontal Merger Guidelines, issued by the Antitrust Division and the Federal Trade Commission.
Full Content: DOJ
Want more news? Subscribe to CPI's free daily newsletter for more headlines and updates on antitrust developments around the world.
---