David Evans, Vanessa Yanhua Zhang, Apr 09, 2013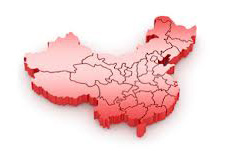 CPI Asia Column edited by Vanessa Yanhua Zhang (Global Economics Group) presents:
The Qihoo v. Tencent Landmark Decision
Evans is Chairman, Global Economics Group and teaches part time at the University of Chicago Law School and the University College London. Zhang is a Principal, Global Economics Group and lectures at Renmin University of China. The authors, together with Howard Chang, also a Principal of Global Economics Group, consulted for Tencent and prepared evidence and analysis on this matter.
On March 28, 2013, in one of the most significant antitrust decisions made by Chinese courts, the Guangdong High People's Court (Guangdong High Court) dismissed claims on anticompetitive bundling and exclusionary practices brought by Qihoo against Tencent.1 The Court issued a relatively sophisticated and nuanced analysis of market definition and market power that examined Internet-based competition, recognized the importance of multi-sided platforms in this competition, and highlighted the critical role of dynamic competition. It now stands as both a landmark decision in China and an exemplar of serious antitrust analysis of the Internet sector for courts and competition authorities around the world. This article provides a summary of how the Court approached market definition and market power.
China has a large and rapidly growing Internet sector based primarily on domestic Chinese firms. According to China Internet Networ…